The Industry Leaders You NEED To Follow And Why
Are you a working professional in the fundraising industry, seeking inspiration? We've got you covered. Here, we've put together a list of incredible fundraising leaders that you should be following for the latest news, advice and debates in the charity sector.
Nikki Bell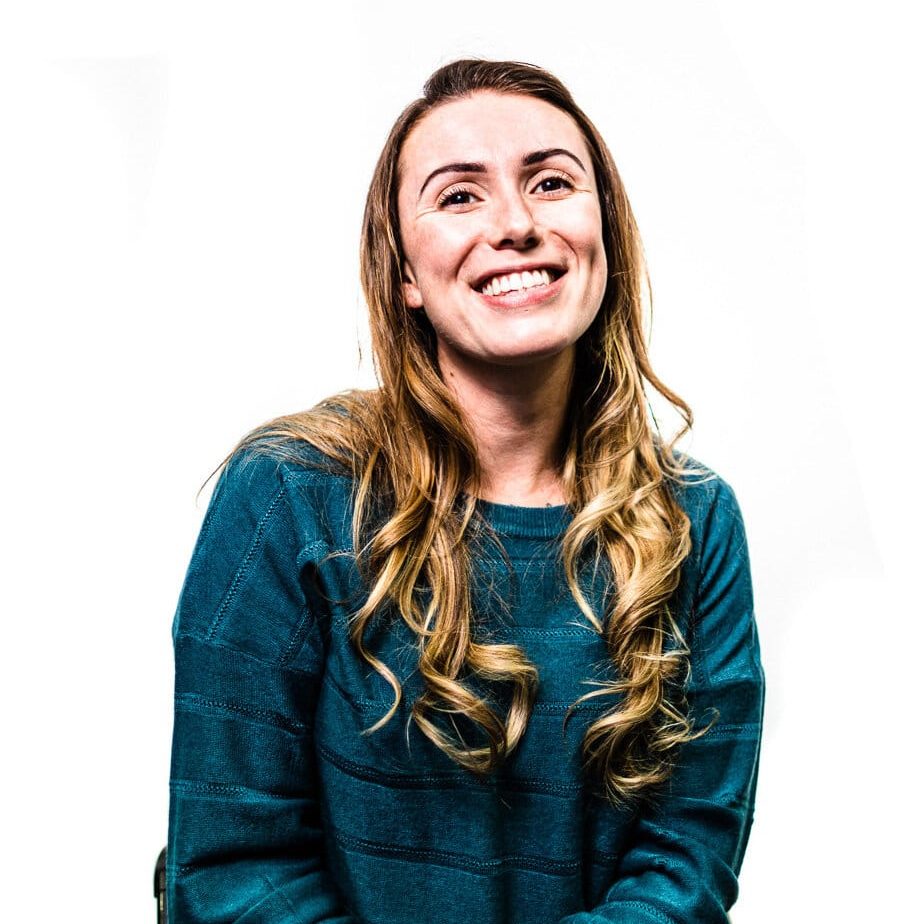 I'm an entrepreneur that keeps people in the not-for-profit sector connected to the people and ideas that help them thrive.

Nikki Bell
Nikki Bell is the co-founder of Fundraising Everywhere and Everywhere+ and featured in 2021's Digital Womxn to Watch. Nikki is an international speaker with a strong background in fundraising, passionate about building innovative and inclusive teams. Over the years, Nikki worked their way up from community fundraising roles – now providing invaluable support and fundraising ideas to charities of all sizes, to help them increase their income.
For regular insights into the charity sector and unmissable virtual events, follow Nikki on Twitter and LinkedIn.
Simon Scriver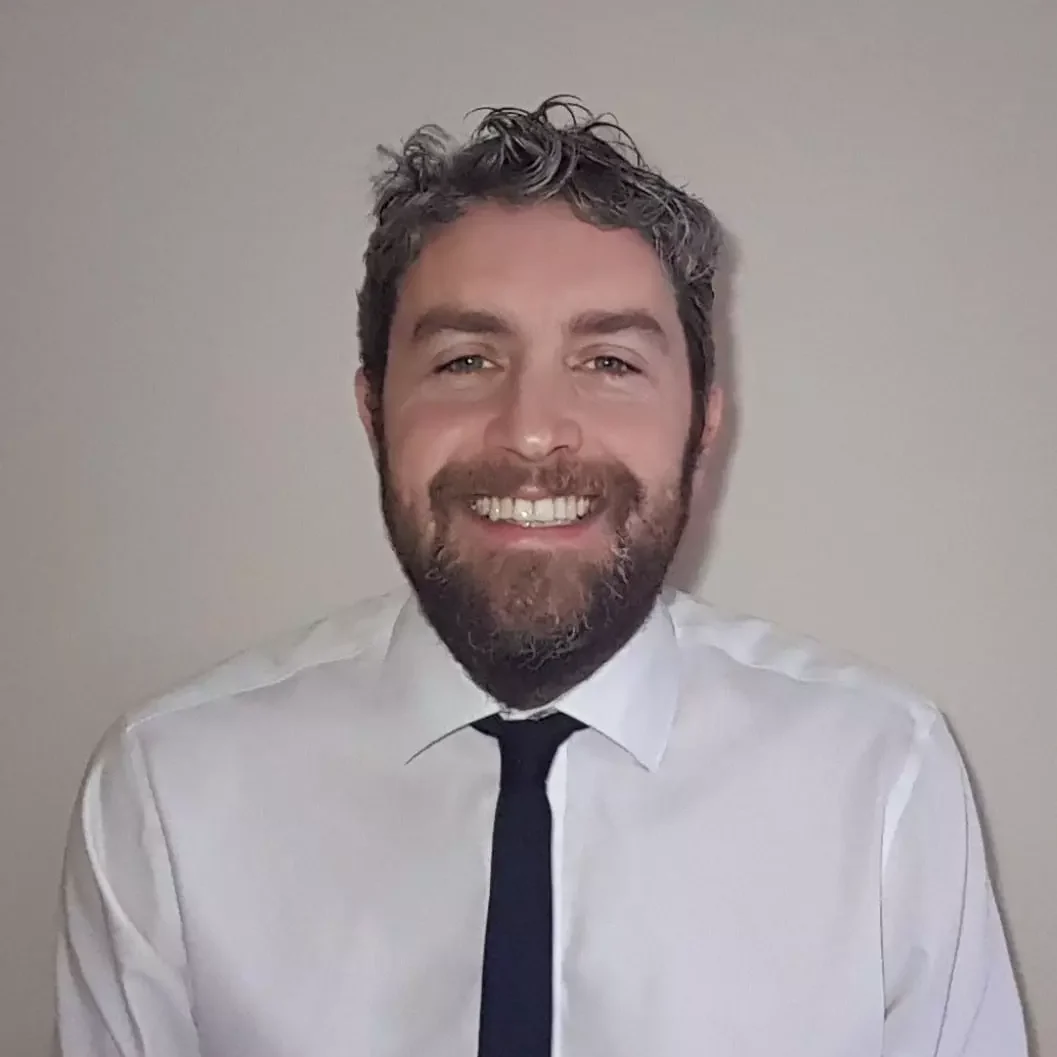 I work with really great charities in Ireland and internationally to reduce their fundraising costs, increase their income, and to change the world for the better. 

Simon Scriver
Simon Scriver, co-founder of Fundraising Everywhere, is a professional fundraising consultant, coach, trainer, practitioner, keynote speaker and podcast host.
A winner of several awards, including Fundraising Ireland's 'Small Budget, Big Impact' and 'Supplier Of The Year' Awards, Simon is a passionate public speaker who offers consultancy to some of the biggest charities in Ireland and abroad.
He offers expert advice to non-profits at conferences across the globe, helping them make their fundraising more cost-effective.
Connect with Simon on Twitter and LinkedIn.
Wayne Murray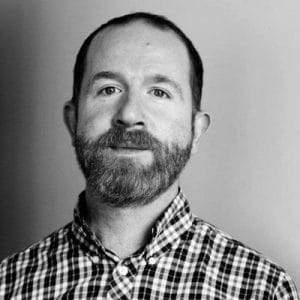 I've been particularly successful at building seamless, bespoke and transformational strategies for charities both large and small. I'm keen on collaboration, knowledge sharing and building new things from the ground up.

Wayne Murray
Wayne is the founder of Humanity Squared. He has worked in the charity sector since for twenty years now – with a whole lot of experience under his belt. Over the years, he's worked in senior Leadership roles at Amnesty International, Refugee Action and Prisoners Abroad – as well as working with over 100 charities through agency work.
He's a firm believer in 'people power' and loves connecting people with the causes they love – helping them drive positive change.
For a people-centred take on the charity sector, follow Wayne on Twitter and LinkedIn.
Martha Awojobi
I am a consultant for non-profits specialising in event curation, recruitment and income generation with an anti-racist lens. I curate #BAMEOnline, a series of online events that centre fundraisers of colour, showcase new talent, and get to the heart of how we can dismantle structural racism in fundraising and in the wider charity sector. 

Martha Awojobi
CEO at JMB Consulting, Martha Awojobi has worked in the charity sector for almost a decade – from fundraising roles, to digital and corporate, before starting her own consultancy in 2020.
Martha has made an incredible contribution to the fundraising sector – being recognised as one of Fundraising Magazines' 25 Most Outstanding Fundraisers Under 35 and shining a light on – and challenging – racism within charities and fundraising.
Her mission is to support BAME led organisations, who are critically underfunded and resourced, to continue their brilliant work in their communities and ensure that BAME fundraisers can thrive in the fundraising world.
Find out more about Martha's incredible work on Twitter and LinkedIn.
Claire Warner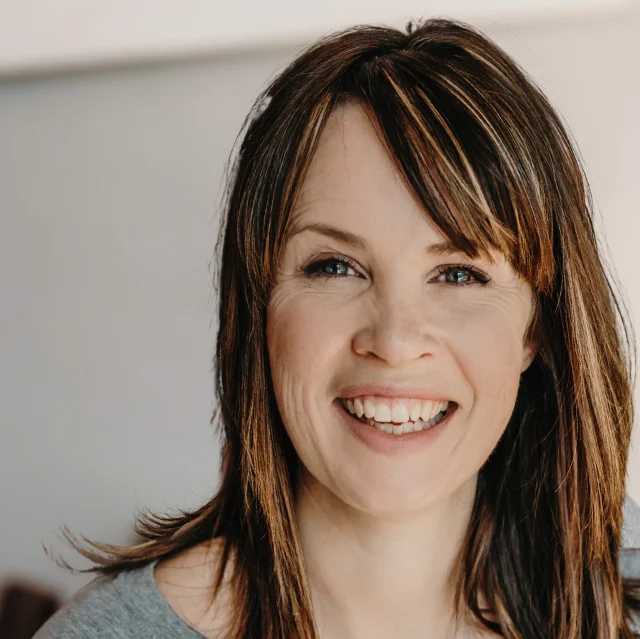 I'm passionate about helping people and organisations in the charity & not-for-profit sectors to prioritise and benefit from taking the wellbeing approach to people and culture. 

Claire Warner
After 12 months of treatment for aggressive breast cancer, Claire realised that she had been left with severe side effects – affecting her memory, focus and her heart. Working 50+ hours a week as a Fundraising Director was no longer an option.
Claire soon discovered the field of workplace wellbeing and shortly after, in 2018, began researching the wellbeing of fundraisers. Her results drive and inform the work Claire does with charities and fundraising professionals today.
In 2020, Claire won the Best Digital Leader Award at the Social CEOs for the free online programmes she provided for charity sector professionals through the pandemic. To this day, she offers thorough and tailored wellbeing support to those in the fundraising sector.
Follow Claire on LinkedIn and Twitter to find out how improving workplace culture, colleague wellbeing and confidence can make all the difference to your charity.
Richard Sved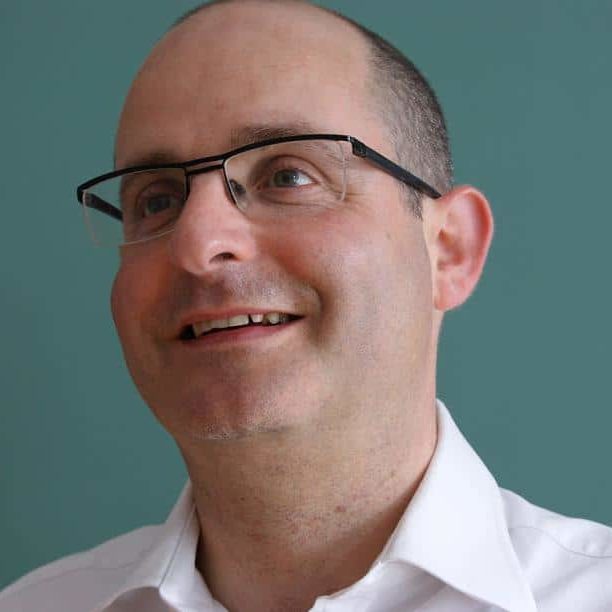 I'm an experienced senior manager and consultant with strong track record of strategic and operational excellence in the charitable and cultural sectors.

Richard Sved
Director of 3rd Sector Mission Control, Richard Sved, has an impressive history in the fundraising sector. He has led fundraising teams at nine different national charities – advising dozens of others on their fundraising, organisational strategy and communications.
In his spare time, Richard is a serial volunteer and trustee – and recently co-authored Fundraising Strategy with Dr Claire Routley in 2021.
For a fresh insight into fundraising strategy, follow Richard on Twitter and LinkedIn.
There you have it…
Our top six influential leaders in the fundraising sector that we think are worth the follow!
Want more inspiring fundraising content on your feed? Check out the JustGiving social media channels – find us on Instagram, Facebook, Twitter and TikTok for your daily dose of fantastic fundraisers and charities, doing good around the world.
Damon Runyon Cancer Research Foundation announces 2022 fellows | Philanthropy news
The New York City-based Damon Runyon Cancer Research Foundation has announced the 2022 cohort of Damon Runyon Fellows.
This year, the program has awarded fellowships of $260,000 each over four years to 16 early-career scientists to conduct cancer research under the mentorship of senior investigators. Recipients include Xin Gu (Harvard Medical School), for work focused on revealing the molecular mechanisms of IEG expression in cells and efforts to study the physiological and disease-related outcomes caused by misregulation of the process; Heidi E. Klumpe (Boston University), who will use yeast as a simplified model of cell aggregation to engineer diverse aggregates to shed light on "design principles" that underlie the persistence of tumors; J. Scott P. McCain (Massachusetts Institute of Technology), in support of research investigating circadian rhythms in bacteria; Dylan M. Parker (University of Colorado Boulder), who will work to determine the mechanisms regulating stress granule assembly and disassembly to understand how stress granule formation supports the development of cancer and chemotherapy-resistant tumors; and Wen Mai Wong (Salk Institute for Biological Studies), who will investigate a new method to non-invasively silence neurons within the body.
"We are thrilled to be funding these innovative, young scientists with the brilliance and passion to push boundaries and make breakthroughs," said Damon Runyon Cancer Research Foundation president and CEO Yung S. Lie. "They are committed to understanding the fundamental processes driving cancer, which may ultimately lead to new therapeutic approaches for patients. Damon Runyon Fellows are the future leaders of their respective fields."
For a complete list of this year's Runyon Fellows, see the Damon Runyon Cancer Research Foundation website.
(Photo credit: Getty Images)
Meet the 2022 JustGiving Awards Finalists: Voting Now Open!
We're beyond excited to introduce to you to the incredible finalists of the JustGiving Awards 2022…
Tens of thousands of you got in touch to tell us about the amazing fundraisers you think deserve an award – and with so many inspiring fundraising stories, shortlisting nominees wasn't an easy task. But we think you'll agree with us when we say that every single finalist chosen deserves to be recognised for their exceptional work.
Thank you to everybody who took the time to tell us about the people making a real difference to charities close to their hearts – we're immensely proud of all the amazing things our community is doing on JustGiving.
Now, we're handing it over to you… who do you think deserves to win?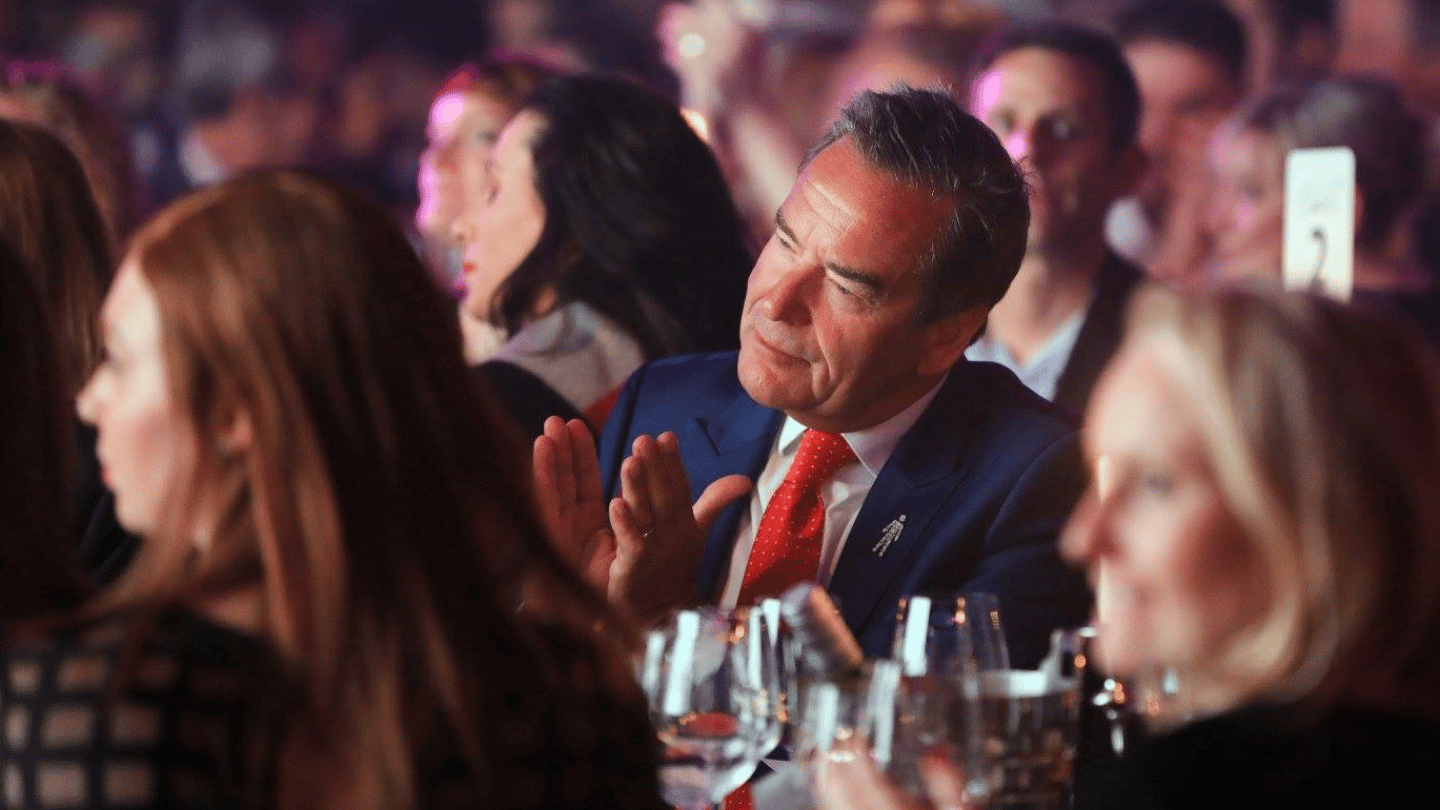 Creative Fundraiser of the Year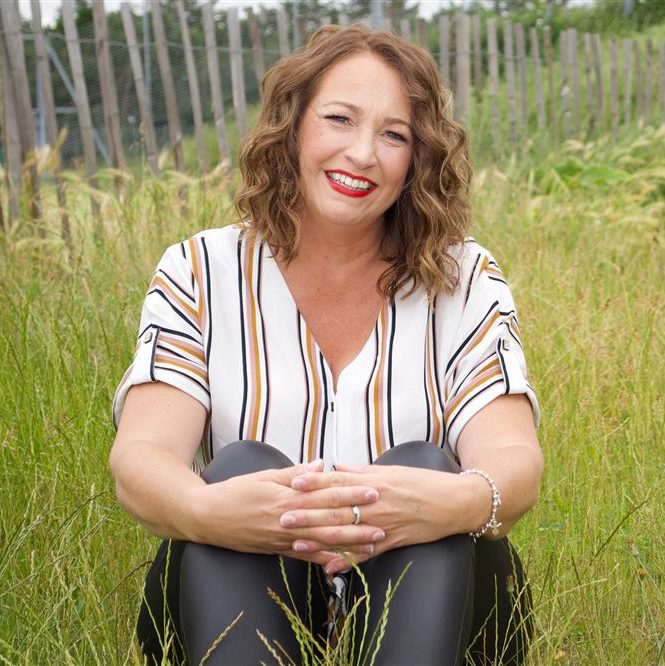 Michelle Luscombe
Most people would throw a party for their birthday, but Michelle had other ideas. She celebrated her 50th by taking on 50 fundraising challenges, from performing stand-up comedy, broadcasting a radio show live from a boat and learning some seriously cool dance routines to pop songs. All the while, raising over £5,000 to help fund vital dementia research.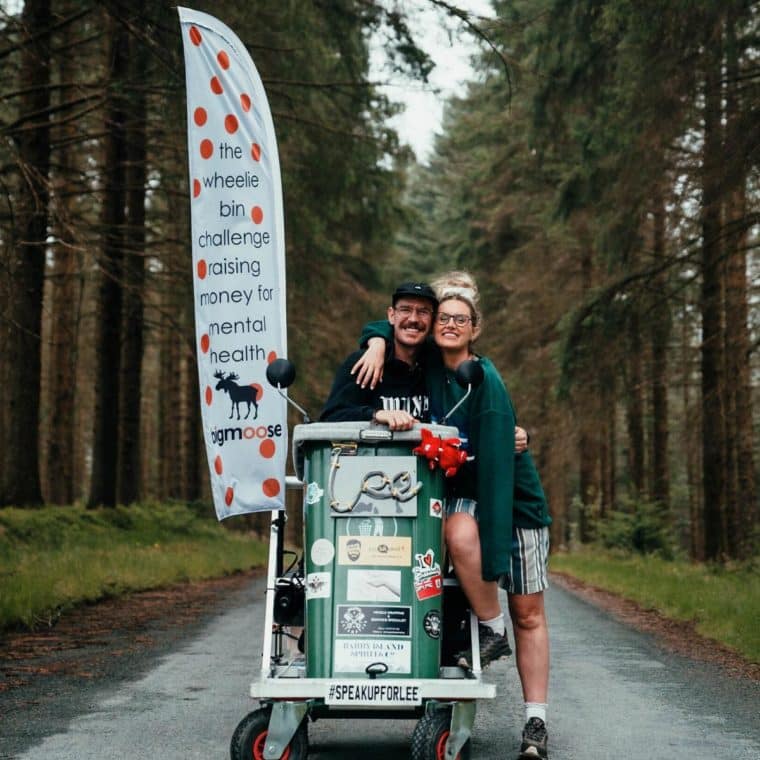 Craig and Aimee
YouTubers, Craig and Aimee's fundraising challenge is far from rubbish. In fact, it's a World Record breaking attempt. They travelled from North to South Wales, in a wheelie bin (known as Bin Diesel). To date, they've raised a stinking £20,000 for Big Moose, the mental health charity.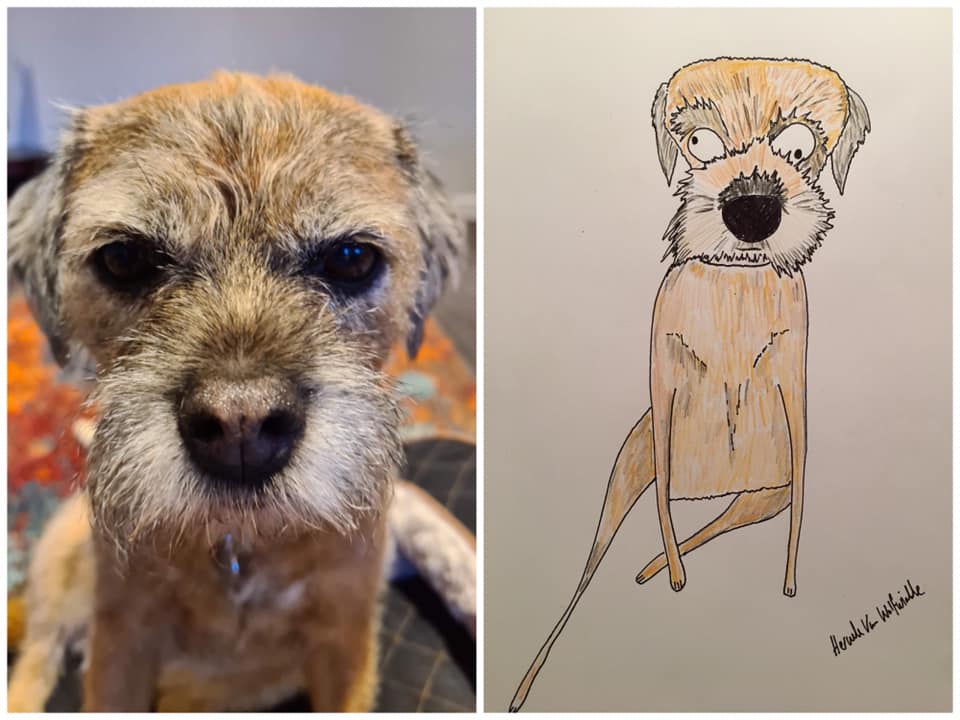 Hercule Van Wolfwinkle
Hercule has been called many things in life, an artist certainly isn't one of them. But all of that changed one afternoon when he doodled a picture of his dog and stuck it on Facebook. £125,000 later, people as far as California and Belgium are asking him to draw self-confessed 'rubbish' pictures of their pets in return for donations.
Young Fundraiser of the Year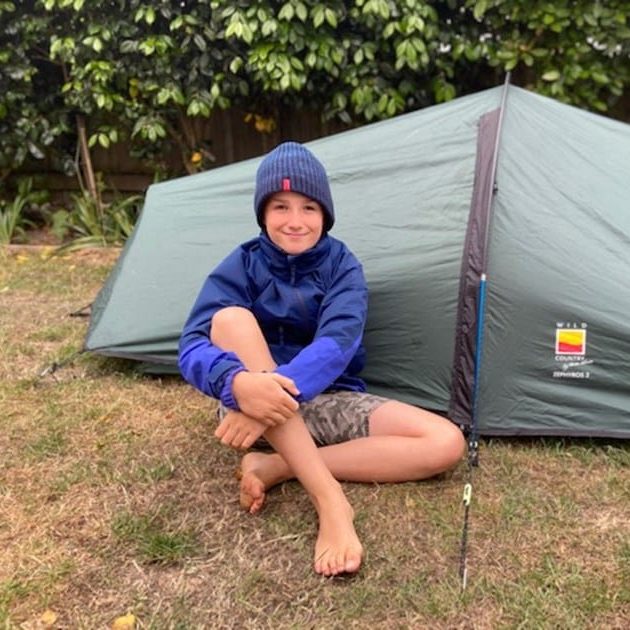 Max Woosey
Collecting over £600,000 for would be impressive for anyone – let alone a 12-year-old. When Max's neighbour, Rick was being given end of life care, he made Max promise him that he'd live the rest of his life having an adventure. Since 29th March 2020, that's exactly what he's been doing. Camping outside in a tent, every night to show his gratitude to the hospice that cared for Rick.
Elizabeth Soffe
After an air conditioning unit malfunctioned, Elizabeth (then 6 months old) was lucky to survive. In the 7 years since the fire, she's had over 70 operations. When she learned about the state-of-the-art laser machine that would help her and other children, this determined youngster set out to raise £130,000 to buy the machine herself. She ran a marathon over the course of July to encourage donations.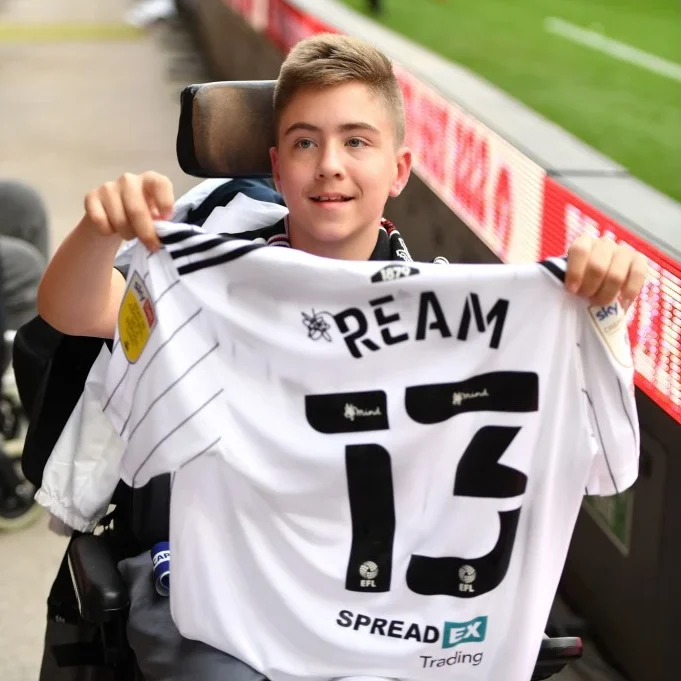 Rhys Porter
When football lover, Rhys (13) posted a video on social of media of one of his goal saves at a football match, he was subject to thousands of hateful comments about his disability. Living with Quadriplegic Cerebral Palsy and Epilepsy hasn't been easy, but as it turns out, his goal-reaching is as good as his goal-saving, with over £20,000 now raised as part of his family fundraising challenge for disability charity, Scope.
Fundraising Team of the Year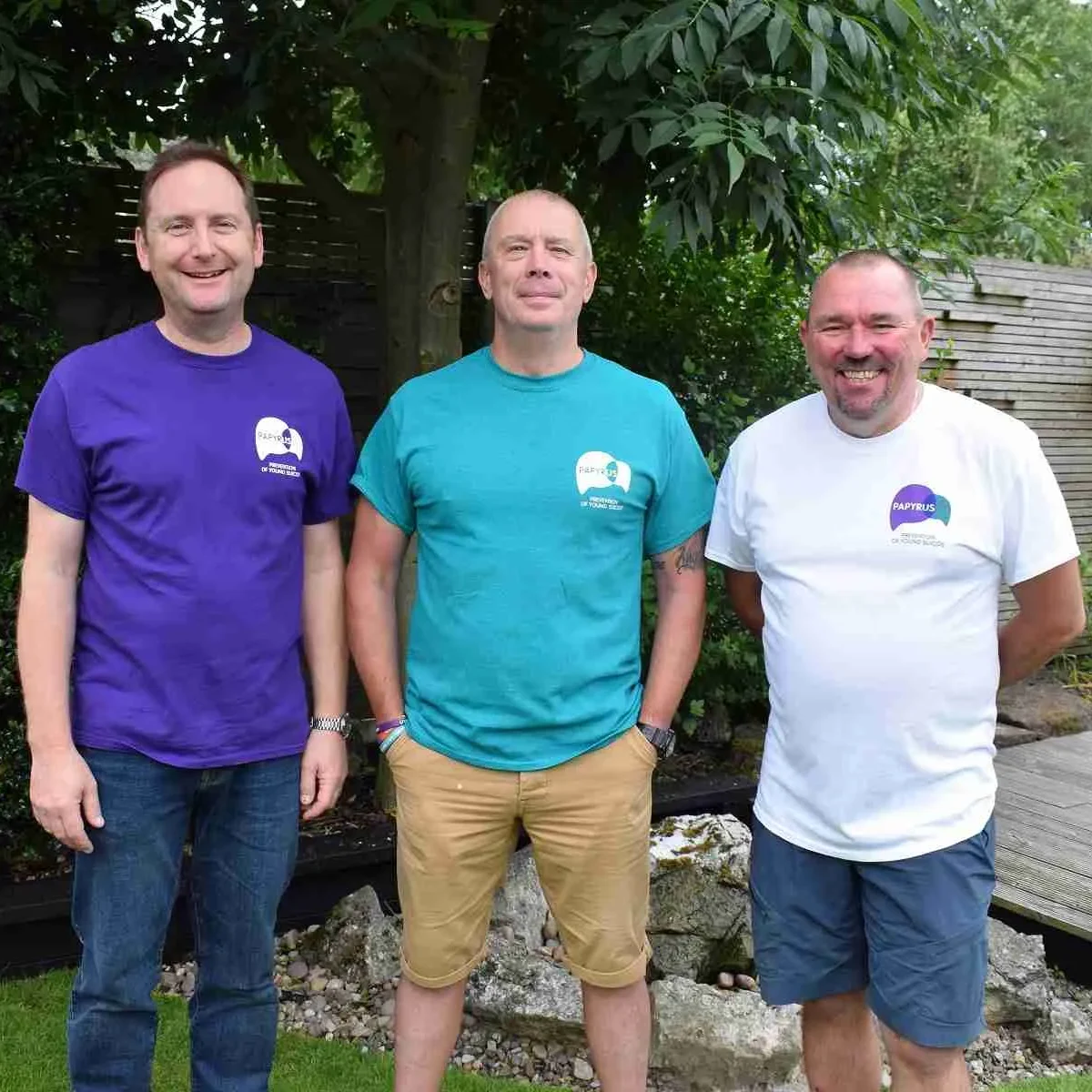 3 Dad's Walking
Suicide is the biggest killer of those under 35 in the UK. Unfortunately, Tim, Mike and Andy know this only too well. Their worlds were turned upside down when their daughters took their own lives. Together, these Dad's took on a 300-mile walk raising vital awareness for suicide prevention and over £880,000 for Papyrus.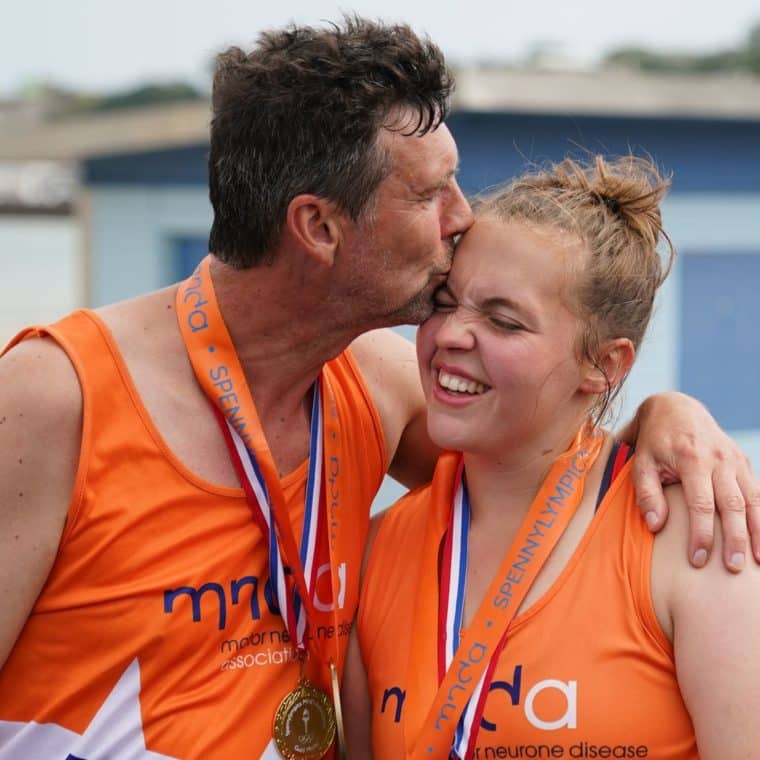 Spennylympics
49 sports, 80 events, 17 days, 2 legends. Stuart and Charlotte completed all events featured in the Tokyo Olympics Games to raise funds for Motor Neurone Disease Association in memory of Stuart's brother, Spencer. They might not have won a gold medal, but their reward was the donations which came rolling in – a staggering £155,000.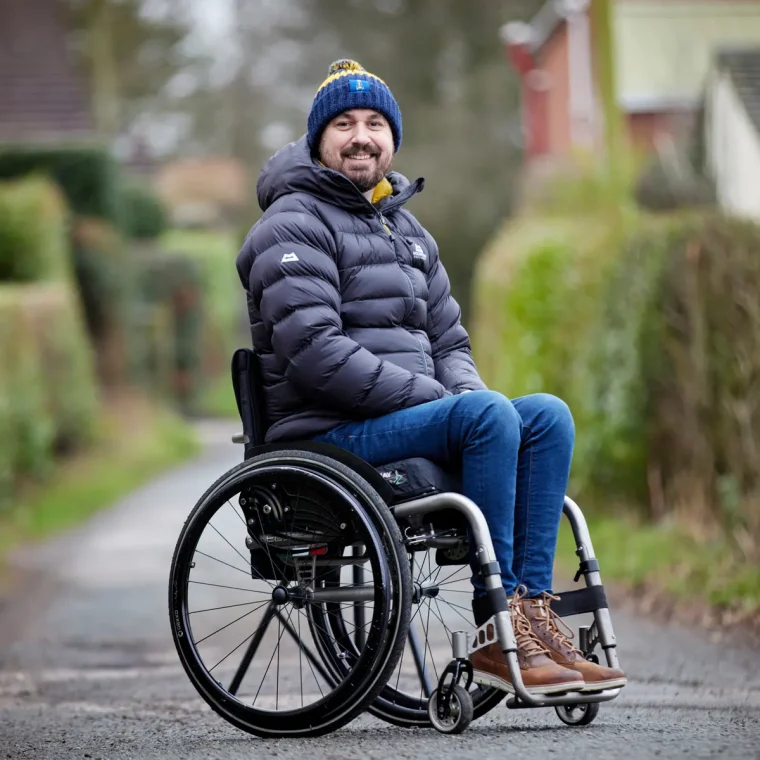 Martin's Mountain
On 22 May 2017, Martin's life changed forever. He survived the Manchester Arena bombing which tragically took the lives of 22 people, but he was left paralysed below the waist. In June this year, using a specially adapted wheelchair, he reached the summit of Kilimanjaro with the support of an incredible team, including some of the people who saved his life. Not to mention, raising over £500,000 for Spinal Injuries Association.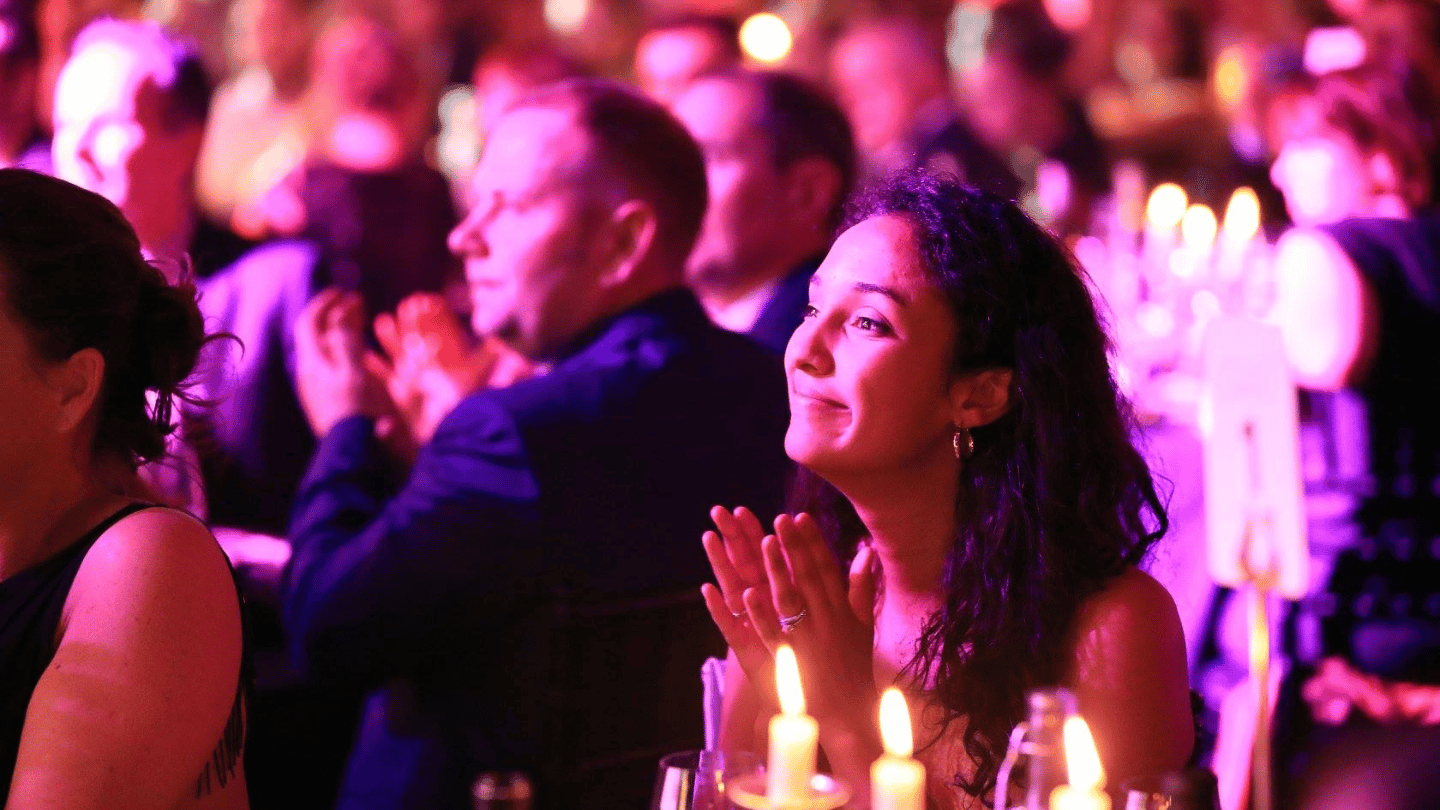 Celebrity Fundraiser of the Year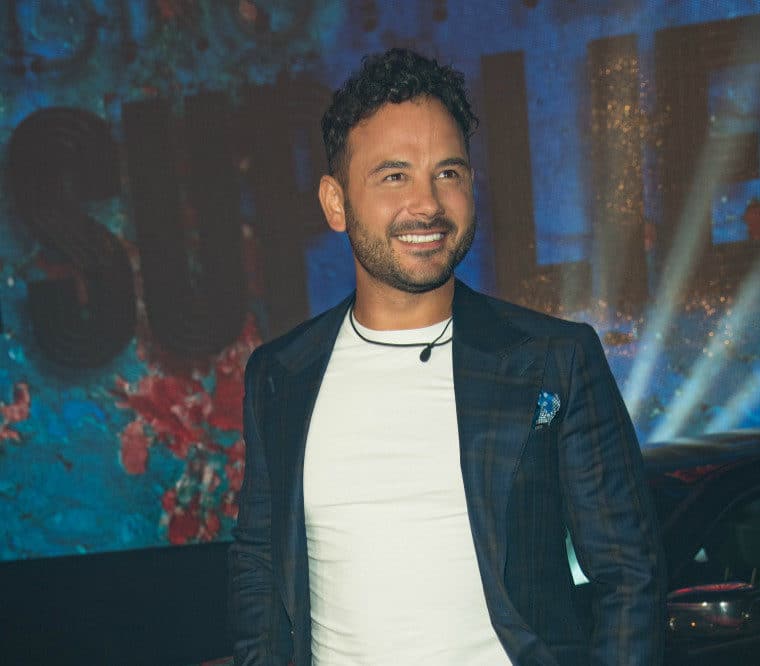 Ryan Thomas
We're used to seeing Corrie star, Ryan Thomas on our TV screens, not walking 10 marathons (in 10 days) from London to Manchester. He raised over £162,000 for the mental health and suicide prevention charity, CALM, which helped fund over 20,000 helpline calls and inspired many people to come forward and ask for help.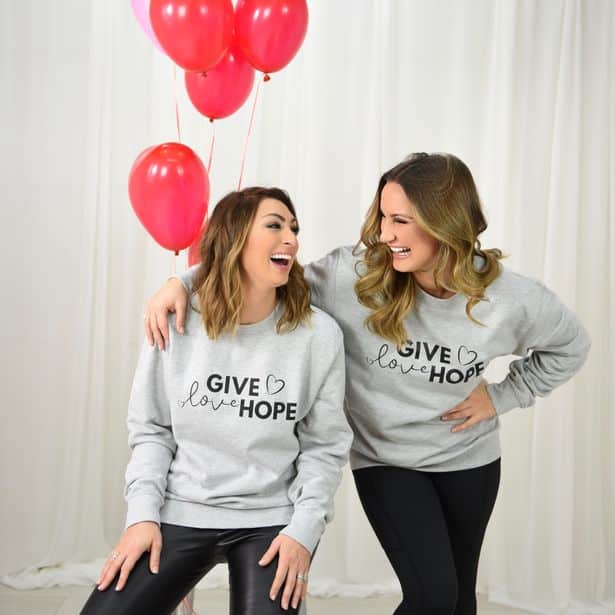 Samantha Faiers and Luisa Zissman
TV personalities and close friends, Luisa and Sam know how special it is to be a mother. So, it's no surprise that when they heard about the vulnerable babies, children and teens at the Outreach Moldova orphanage, they booked a flight and kicked off a fundraising mission to raise as much as they could to help them. Together, they raised over £160,000 to help with much-needed medical care and refurbishments.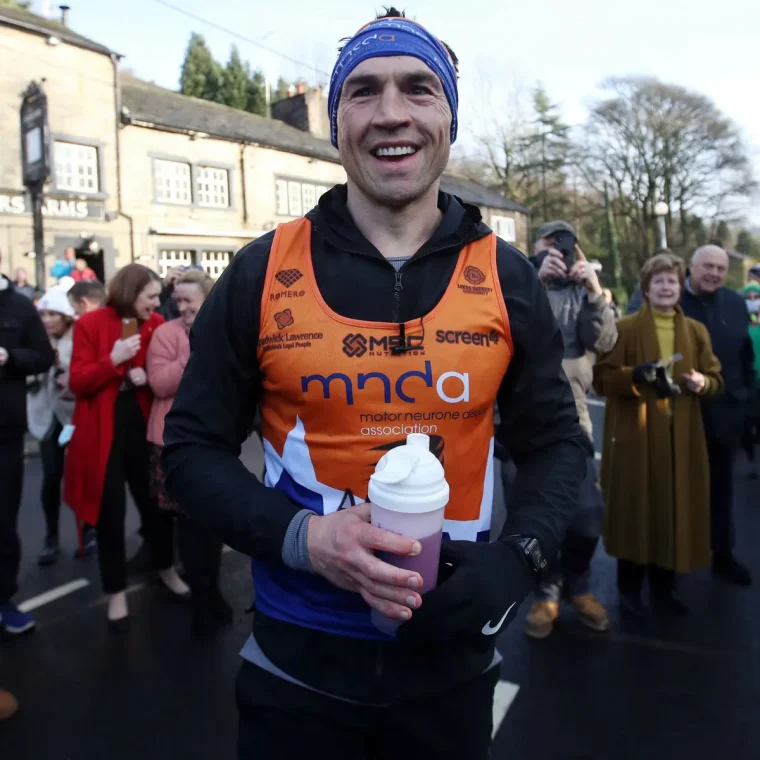 Kevin Sinfield
Former England captain, Kevin Sinfield has proved he'll always go the extra mile for his friend and former rugby teammate Rob Burrow, who was diagnosed with Motor Neurone Disease in 2019. Kevin raised £2.7 million through his first fundraising challenge by running 7 marathons in 7 days but he didn't stop there. His next challenge saw him run 101 miles in 24 hours.

Endurance Fundraiser of the Year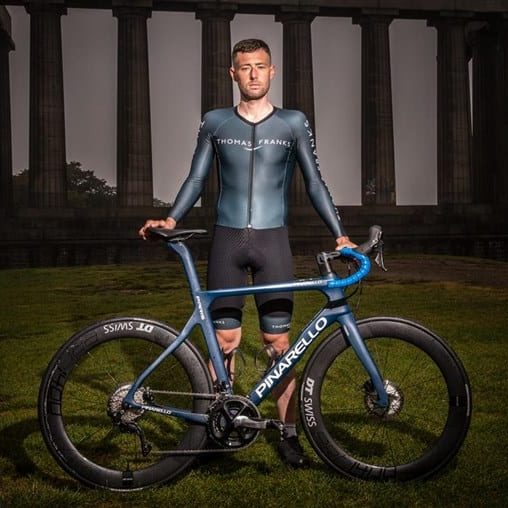 Josh Quigley
Josh is no stranger to breaking records. Just 3 months after being diagnosed with arthritis and being hospitalised after a 40mph crash, he broke the Guinness World Record for the longest distance cycled in a week. That's a whopping 2,179 miles (an average of 311 miles a day), and over £10,000 raised for Arthritis Action.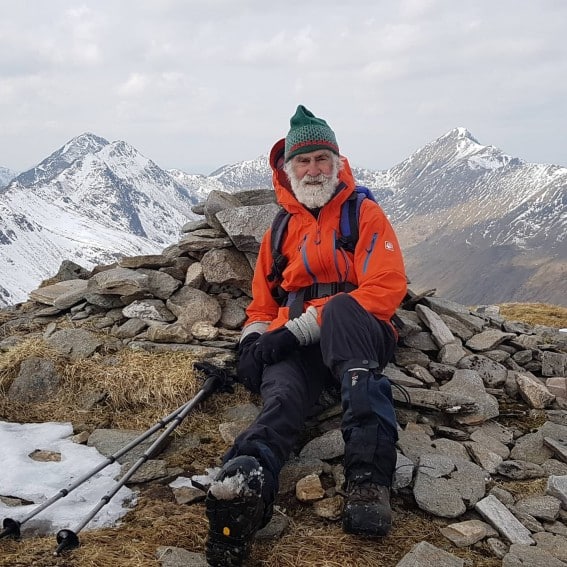 Nick Gardner
Nick would do anything to make his wife, Janet better. But until there is a cure for dementia, he decided to raise as much money as possible to make sure others never have to face such a cruel disease alone. The 82-year-old mountain lover decided he'd climb all 282 Scottish Munros in 1200 days. Despite his 'grand old age', he's confident he's got the mountaineering skills, experience, and fitness to succeed!
Paula Craig
Police officer, Paula's life changed in an instant when she was hit by a car whilst riding her bike in 2001. She suffered a spinal cord injury, leaving her paralysed from the waist down. She's raised over £33,000 to thank the charity who've supported her over the last 20 years, after setting her her sights on becoming the first paraplegic person to swim the English Channel without a wetsuit, as part of a relay team.
Changemaker of the Year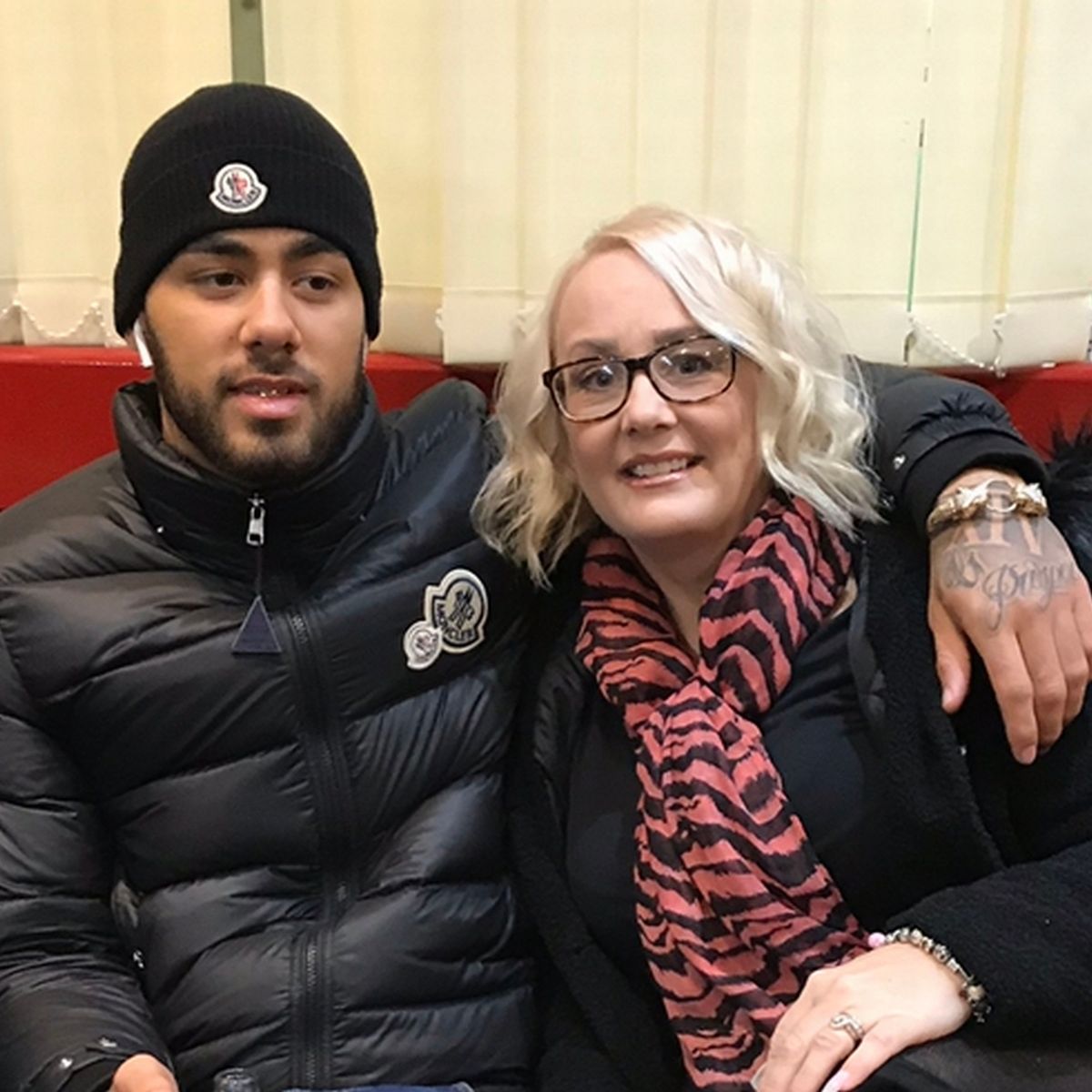 Zoe Cooke
Last year, 235 people were killed as a result of knife crime in England and Wales. One of whom was Zoe's son, Byron. After his death, she used her pain to spread one important message – lives not knives. Thanks to her dedication, 'bleed kits' are now available around Nottingham city centre to help save the lives of future victims of knife crime.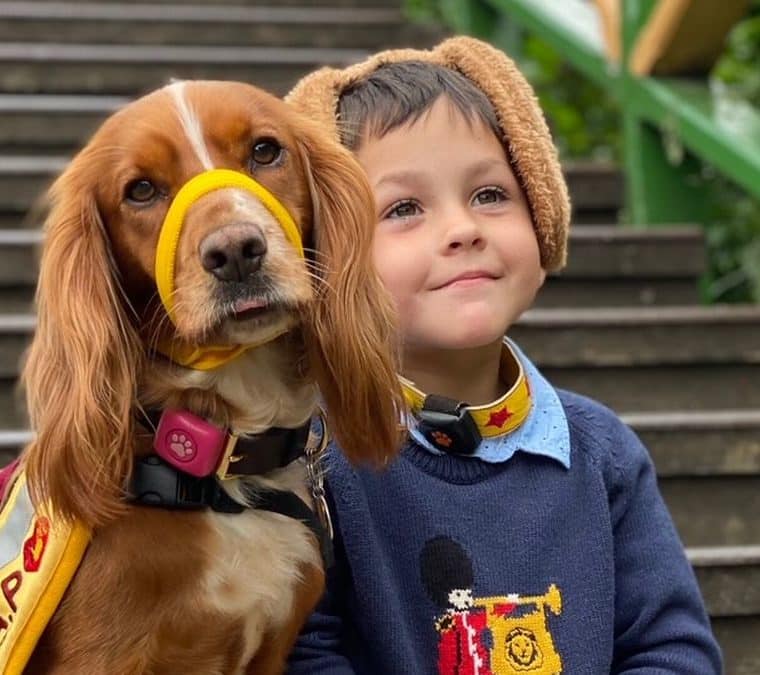 Hayley Kirby-Bulner
It's well-known that dog bring people a lifetime of happiness.  So it's no wonder Hayley decided to raise over £34,000  to give children with autism a helping paw. The money she raised will help fund dogs for families with a child needing support as well as all the love a dog can give.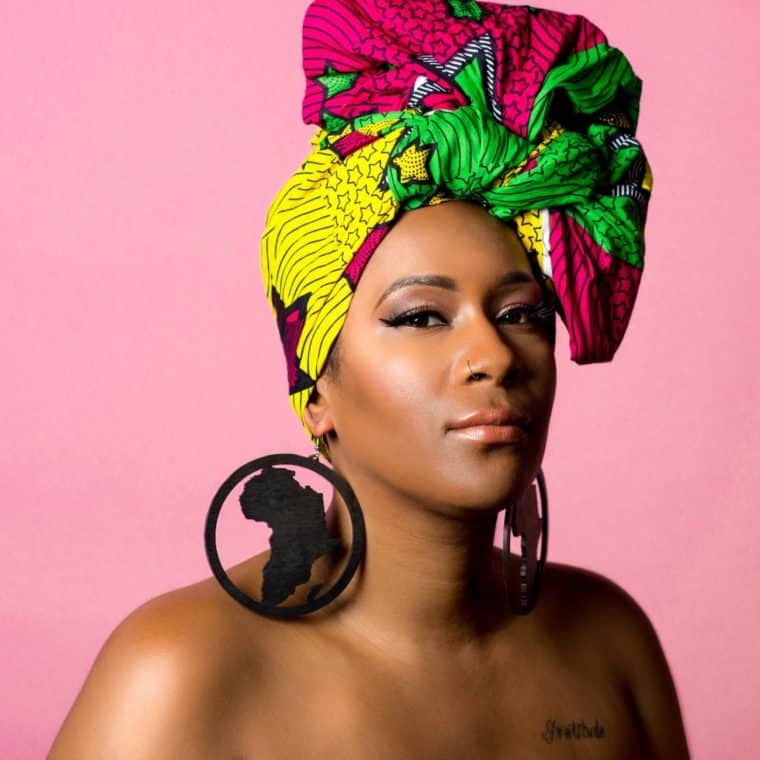 Leanne Pero
Cancer affects around 367,000 people in the UK each year, but BAME women with cancer are continually underrepresented in the media and undermined in their treatment. After receiving a life-changing cancer diagnosis of her own at 30-years-old, Leanne used her experiences to create a community for BAME cancer patients and survivors, running monthly peer-to-peer support groups to help tackle the inequalities they face.
Outstanding Commitment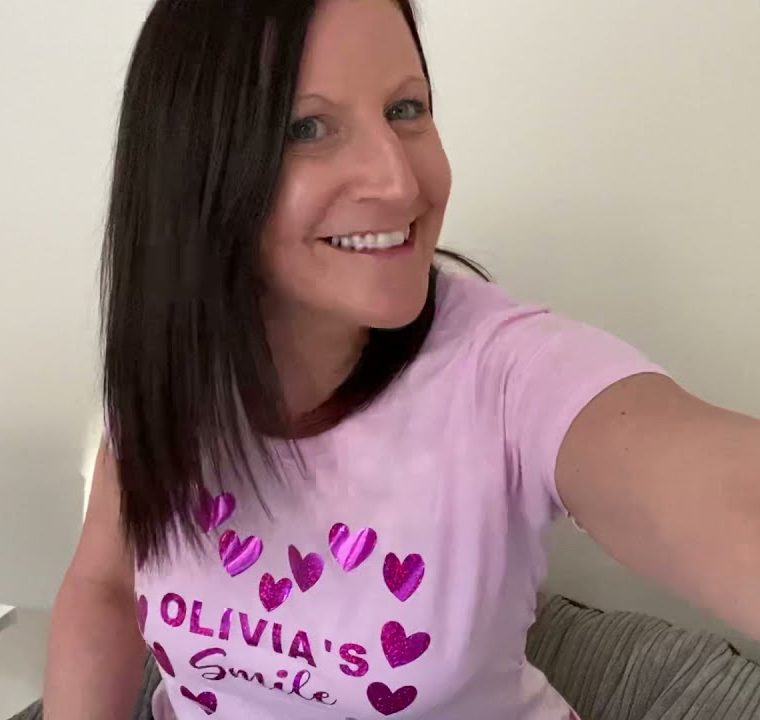 Aimee Wood
Aimee's daughter Olivia was 5 years old when she died unexpectedly following a routine operation in hospital. Although bereavement support was available for her family, Olivia's classmates and teachers had nowhere to go for help. That's why Aimee is making it her mission to introduce better support in schools through her charity, 'Olivia's Smile'. Thanks to her, school communities will learn how to deal with grief after experiencing a loss.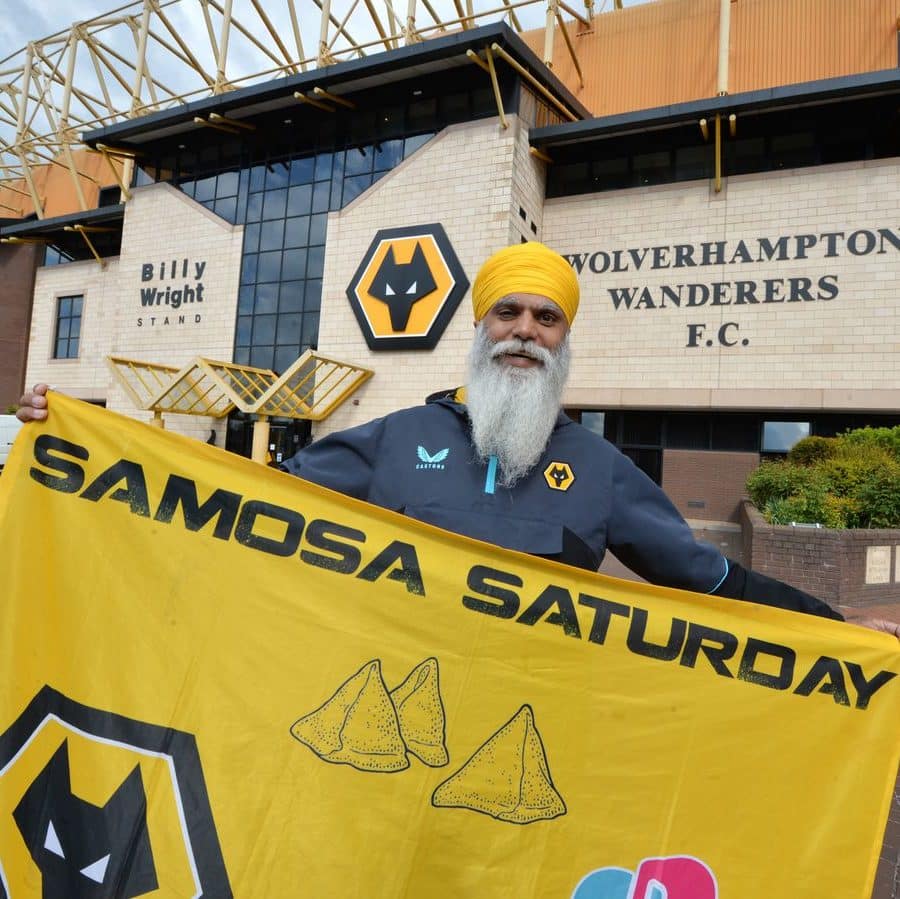 Manjinder Kang
It's people like Manjinder that put the 'super' in 'super-fundraiser'. The life-long Wolverhampton Wanderers supporter has shown unmatched dedication to supporting the work of Dementia UK raising over £100,000. Running and cycling for hundreds of miles, organising sleepouts, raffling signed football shirts and selling thousands of samosas as part of his infamous 'Samosa Saturday's'.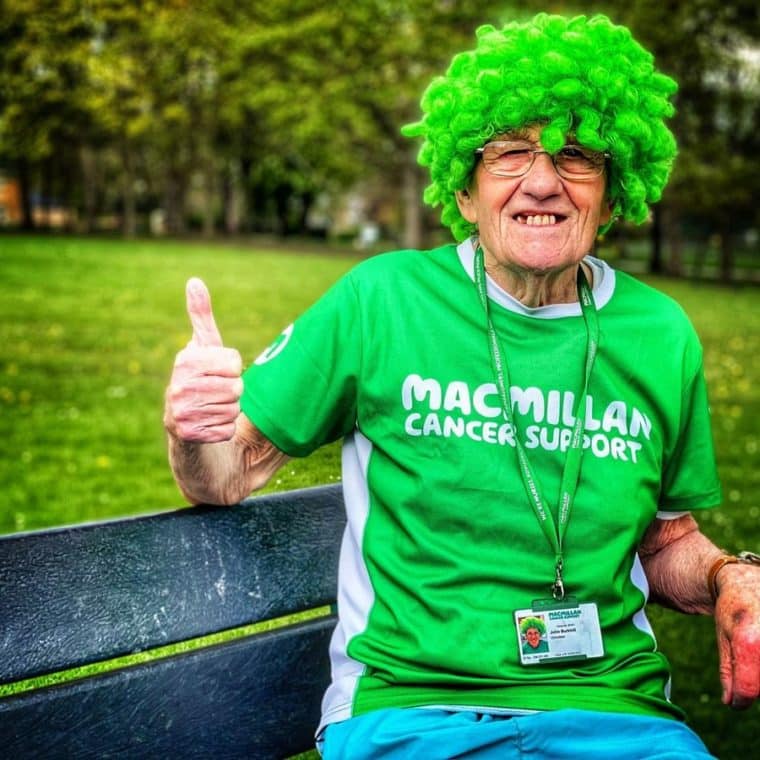 John Burkhill
Come rain or shine, 83-year-old John (affectionately known as 'The Man with the Pram') can be found almost every day on the streets of Sheffield, wearing his signature green wig, pushing the pram bought when his daughter was born in 1961. Since losing his wife to cancer and his daughter during a routine operation, he's set his sights on reaching the magic £1million mark for Macmillan Cancer Support.
Over to you…
There are 24 finalists, but only 8 can be crowned winners!
To cast your vote, click here, select on the finalist you think should win in each category, and head down to the bottom of the page to submit your votes. Voting closes on the 11th of September 2022.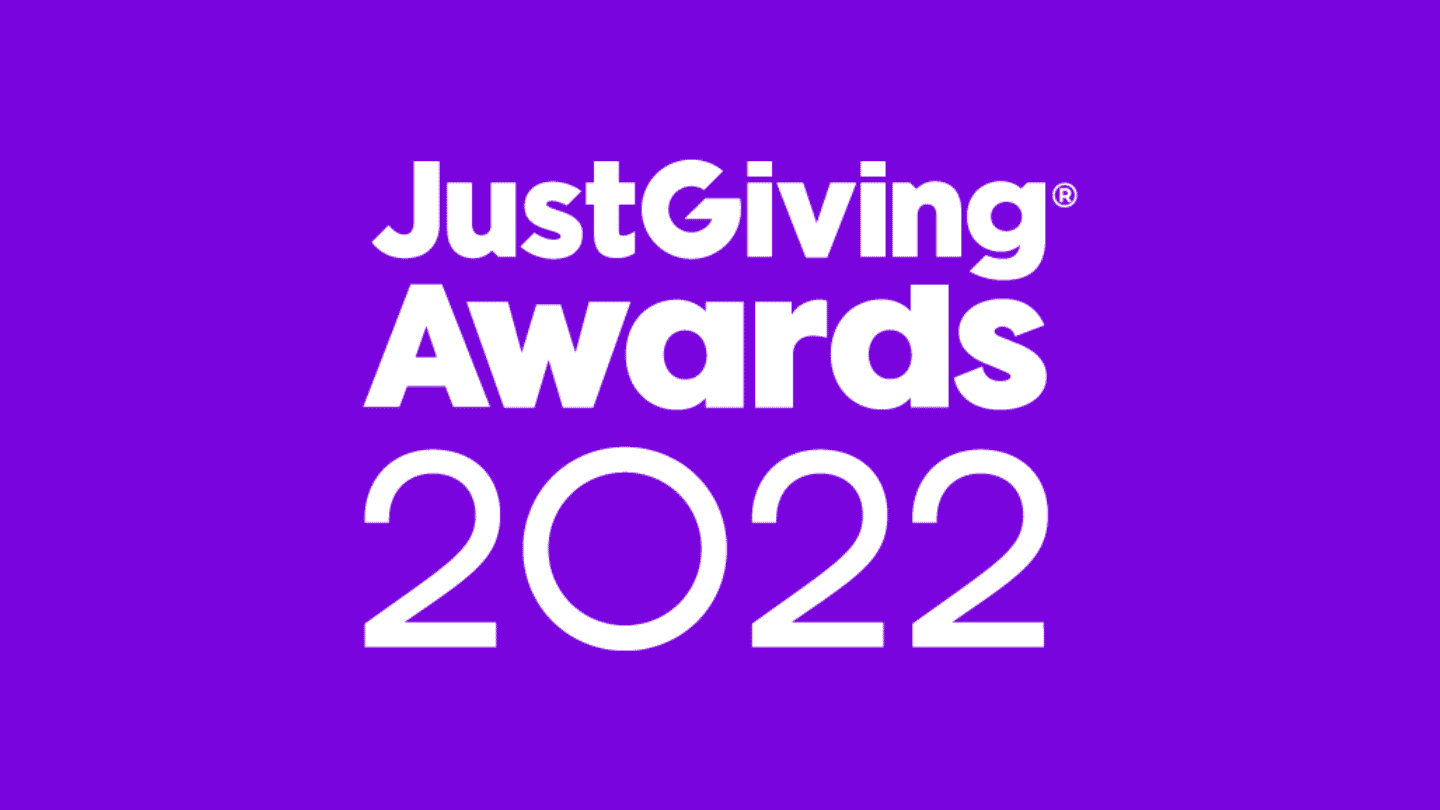 Why music matters: choosing the right audio for Instagram Reels
Audio plays a huge part in the success of Instagram reels. With video content more popular than ever, charities can now share their work, values, and fundraising events to a whole new audience. It's important to choose an enticing audio that hooks your viewers in and makes them want to stick around… picking the right audio can make the difference between having no views and a viral video.
Not sure where to start? We've got you covered. 
Here are our top three tips for picking the right audio for your Instagram reels…
Using Trending Audios
If you're new to creating content, the best place to start is the reels feed… it'll be jam-packed with trending audios (songs and sounds alike), with millions of views. There's endless inspiration – scroll until you find something that you feel suits your video. Choosing a trending sound can boost your views, increase your chances of virality and put your charity in front of a whole new audience. 
When it comes to trending sounds, TikTok tends to lead the way. TikTok trends typically find their way over to Instagram within a few days. If you'd like to get ahead of the game on Instagram, do your 'trending sounds' research on TikTok!
If you don't want to scroll through Reels or TikTok yourself, you can check out the Reels Trend Report. Instagram's @Creators account releases Trend Reports every Friday; they usually look like this:
The reports include a summary of the past week's trending content – including sounds, filters, music, challenges and hashtags. 
Use audio from popular TV shows or movies
This is a great way keep your brand feeling fresh – and make your videos more memorable. Why not use a fitting audio from a scene in your favourite film? Or a song that's made its way into the charts after featuring in a popular Netflix show (most recently, Kate Bush and Metallica, thanks to Stranger Things)?
Keeping up to date with pop culture and putting your own spin on trending audios is a fun way to drive views and engagement. We recommend visiting the Instagram accounts of your favourite shows and streaming platforms – and fan pages too – for some musical inspiration. 
Check out other charities for inspiration
For some ideas from within the charity sector, we recommend checking out other charities and non-profits – and seeing what video content they're sharing. 
You can also search topics you know your supporters might be interested in. If you're a charity specialising in mental health, for example, you might search for things like 'mental health', 'wellbeing', 'mental health support', 'mental health awareness'… This will give you a strong idea of the content that your audience enjoys and responds to – and what they might want to see from you. Make note of the trends and audios similar charities are using!
There you have it – our top three tips for choosing the right audio for your Instagram reels. Video is a great way to showcase your charity's values and shout about your incredible work. If you'd like some more inspiration (and to see some fantastic featured fundraising stories), check out JustGiving over on TikTok and Instagram.