Meet our Customer Success Team: the faces behind the fundraising magic!
Our amazing Customer Success Team are always on hand to help your charity achieve your fundraising goals! Whether it's brainstorming ideas for fundraising events, helping you set up a donation page, or understanding your charity's donor data, they're with you every step of the way. They pride themselves on helping charities raise the funds they need to continue their life-changing work.
Our Customer Success Team are always happy to help. Keep reading to learn a little more about them and how they can help you achieve your goals!
Lauren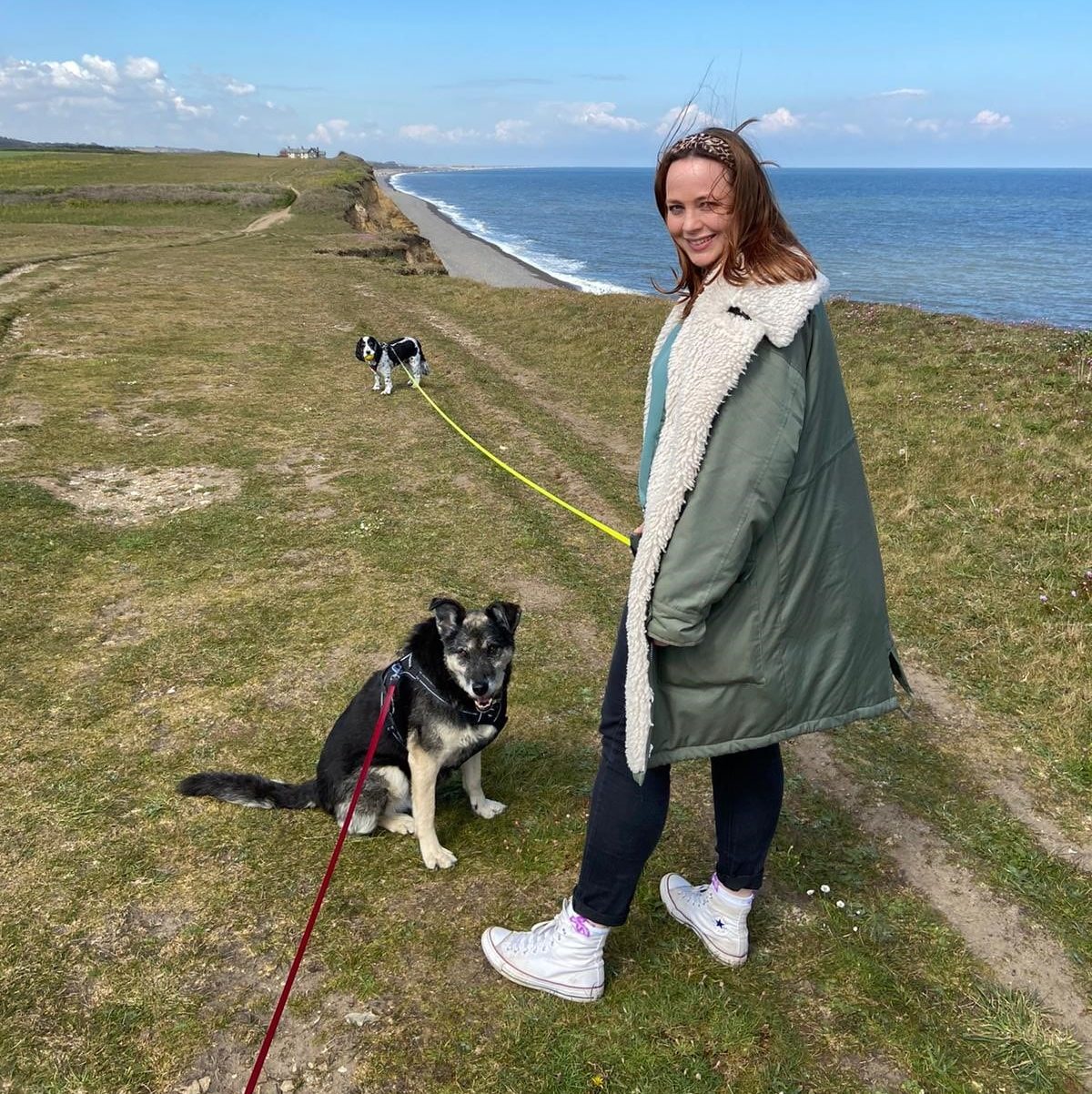 "My name is Lauren and I'm the Customer Success Manager, Team Lead at JustGiving!
I am huge lover of dogs (there are more dogs than people in my house currently!) and all things 90's pop music. Fun fact about me – before I make a decision on whether or not to read a book, I always read the last page. If the last page is good then I will read the whole book!
I have been Customer Success Team for just under 3 years. I work with small and medium charities and help them to get the most out of their JustGiving account. I work with the amazing JustGiving Customer Success Team on achieving our team goal of supporting charities with all aspects of their Digital Fundraising.
I love working in the Customer Success Team as everything we do is to help our charities on platform raise more. It is a really great feeling knowing that our team is helping so many amazing organisations to raise more funds to support the incredible work they do. I especially love speaking to charities about their JustGiving reports and sharing easy tips that can help charities make the most of their JustGiving data."
When you work at a charity, your time is precious. Our reporting is designed to be fast and simple, so you can spend less time on admin, and more on what's really important – changing more lives. Our customer support team can help you set up personalised, easy-to-understand reports with just the data you need. Learn more about reporting.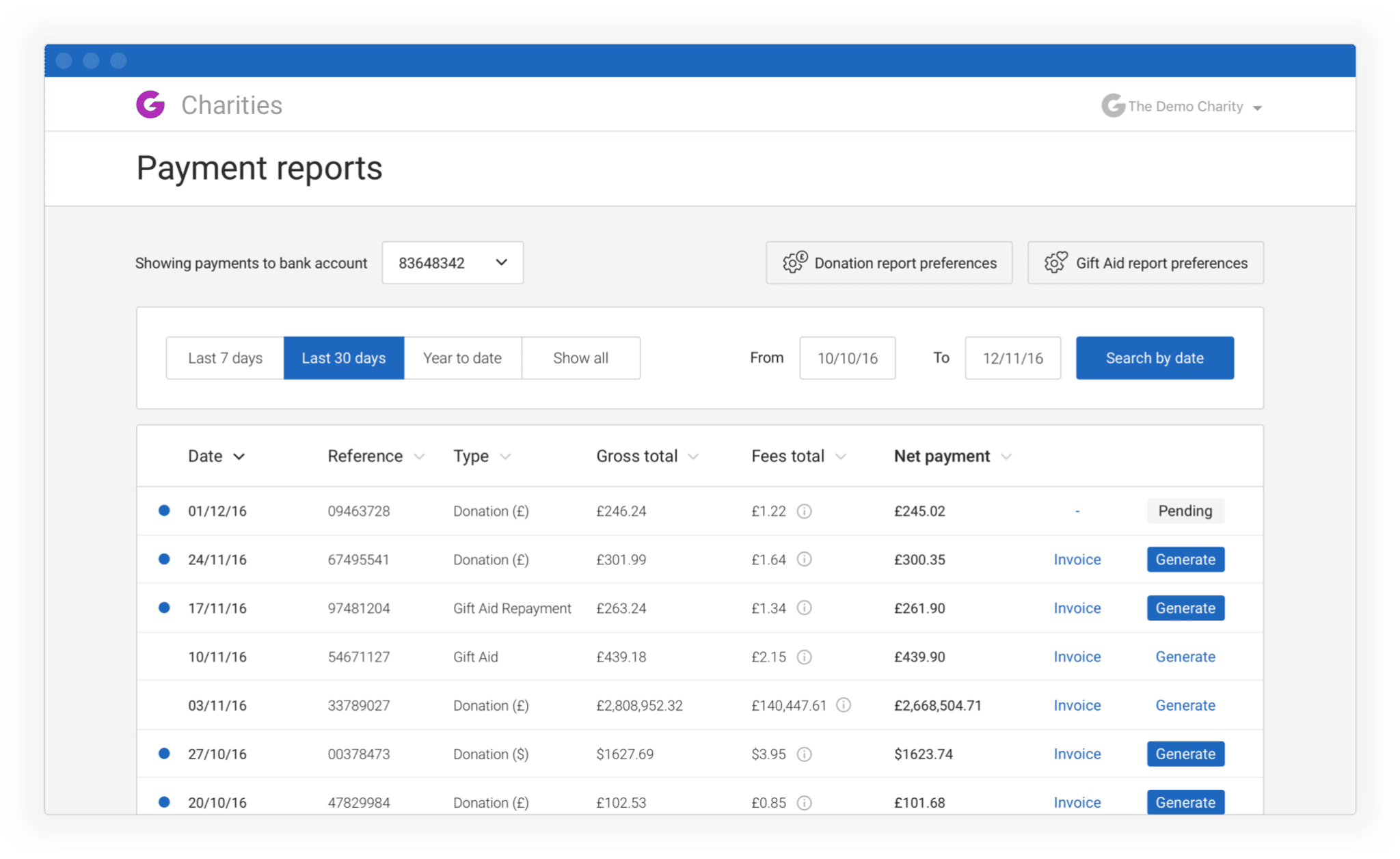 Jordyn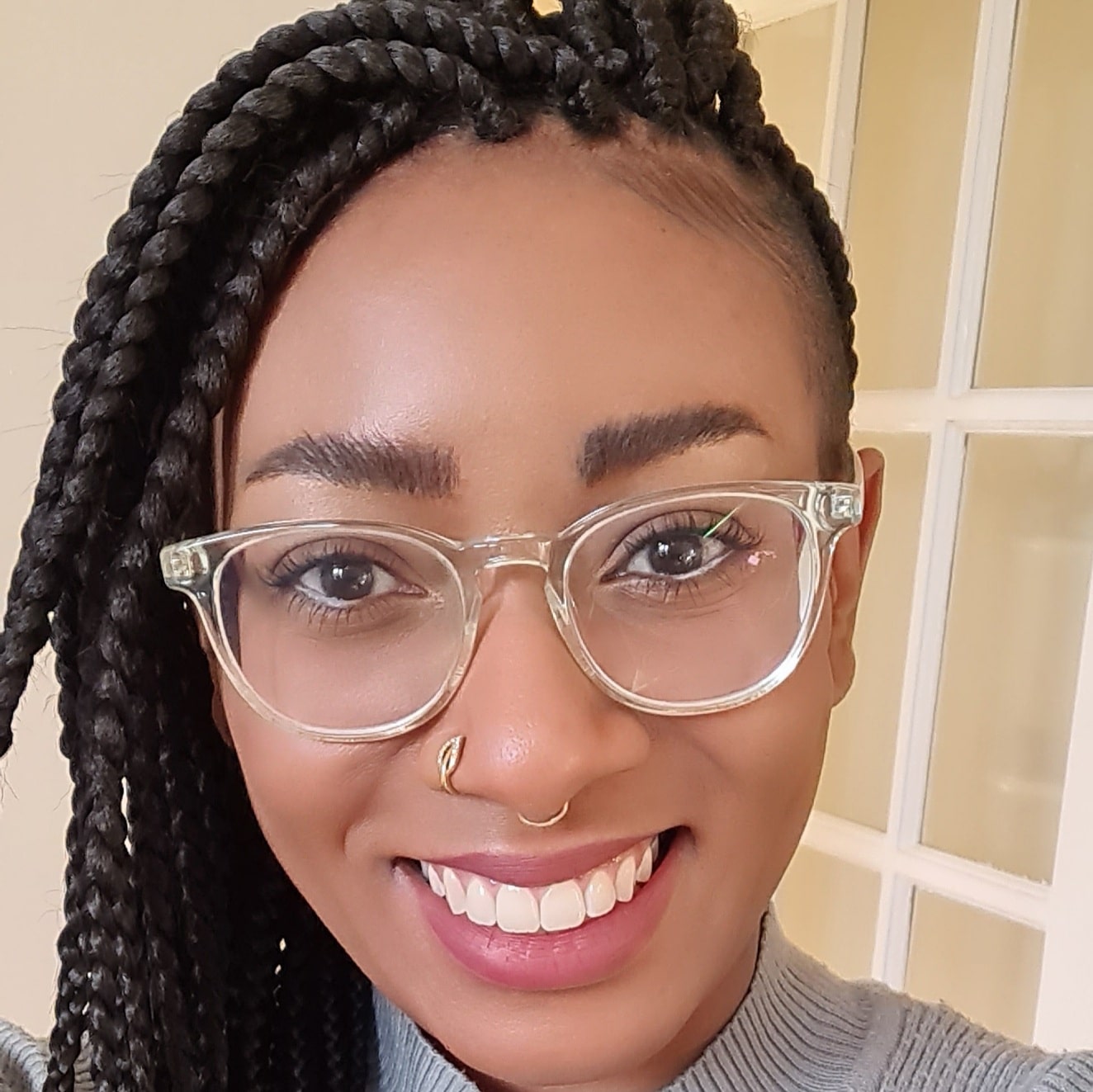 "I'm Jordyn, and I've been a Customer Success Manager with JustGiving for 1 year. I've got a cat named Bramble and when I'm not playing with her, I'm usually playing the Sims or doing yoga!
On a typical day, I'm video chatting with charities, providing them with one-on-one support, answering their questions and planning fun and educational webinars.
My favourite part of my job is brainstorming fundraising ideas with charities – I want to make sure everyone raises as much as possible on our newest product, Giving Checkout!"
Our easy-to-implement Giving Checkout donation form is proven to be 4.7x more effective in
getting your supporters to give to your cause. The form can be tailored to fit your charity's branding – featuring your logo and brand colours. The best part? There are no platform fees or costs. 100% of every donation goes towards helping your charity do good. Book a demo today.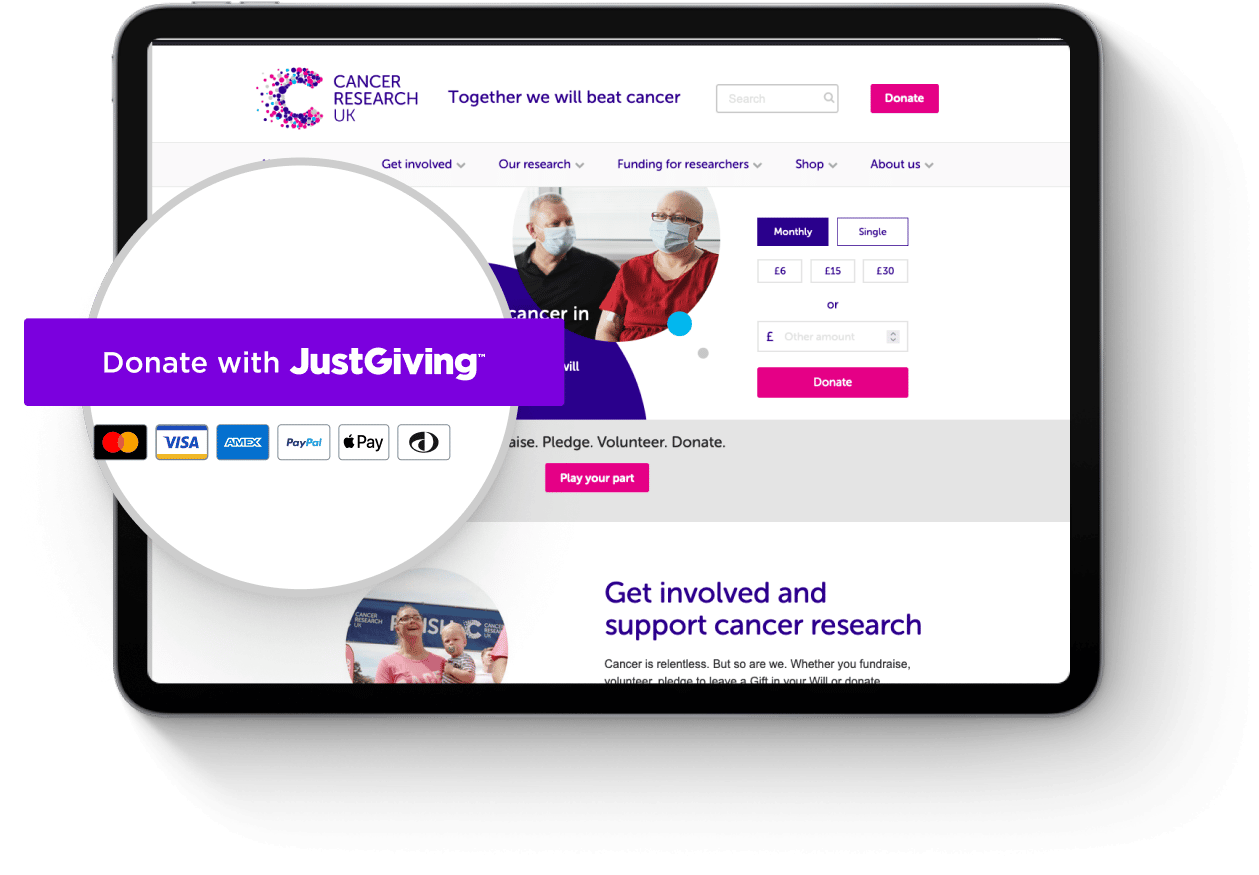 Phoebe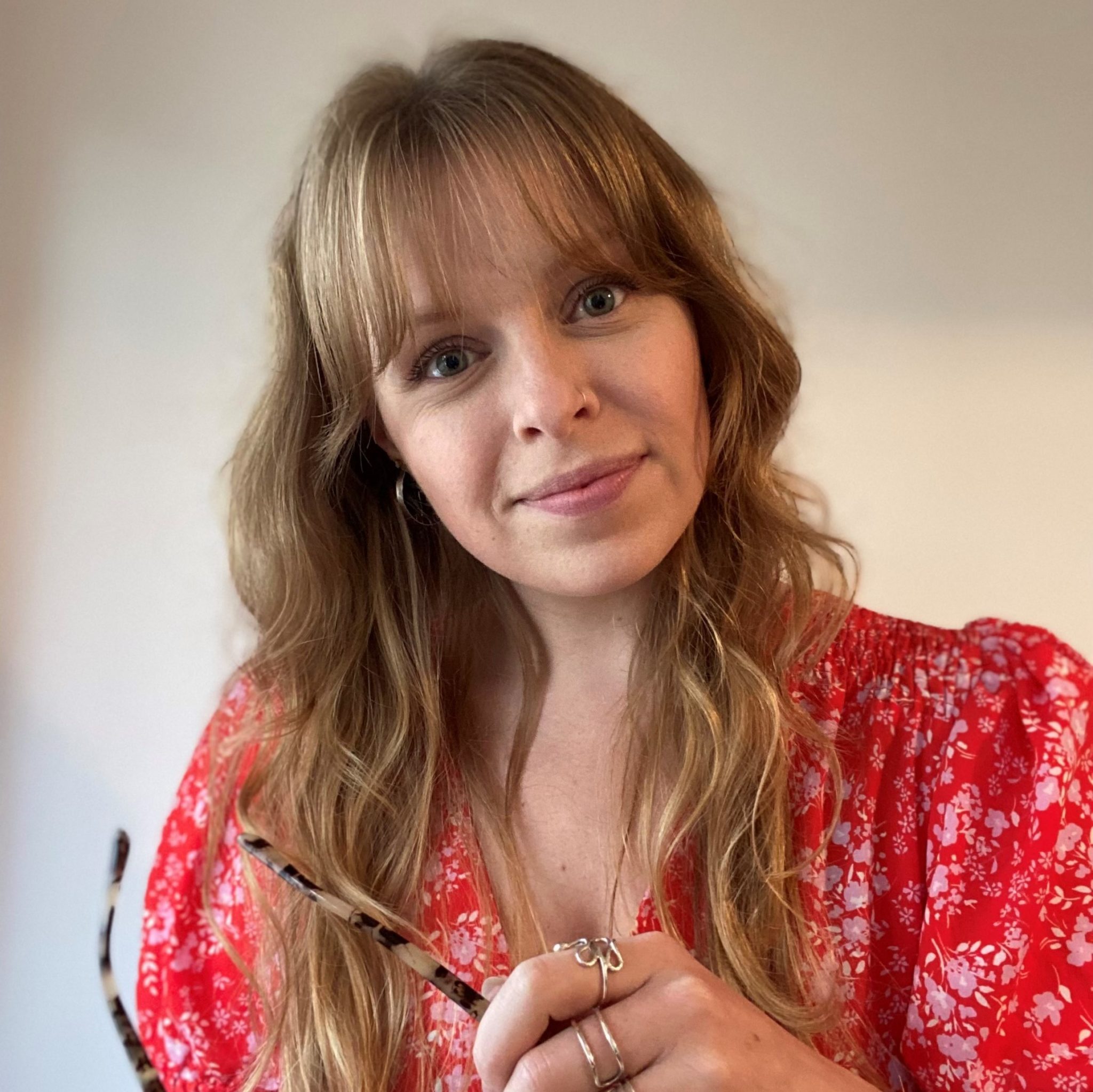 "My name's Phoebe and I'm a Customer Success Manager here at JustGiving. Outside of work I can usually be found in my allotment, having a swim in the sea or doing some form of arts and crafts. A fun fact about me is that my house looks a little like a jungle, with over 50 houseplants to regularly tend to!
I've worked in two roles in the Customer Success Team for a total of two and a bit years. I help small and medium sized charities get the most out of the JustGiving tools available to them by chatting with them, sharing resources or hosting webinars. I often work closely with hospices and religious organisations, and also spend a lot of time helping charities achieve their event fundraising targets by adopting best practice tips.
I love that I get to work with a variety of organisations on a daily basis, learning more about their incredible causes and playing just a small part in helping them raise more to achieve their mission. I love talking all things events, from a charity's stewardship of fundraisers to measuring their event success, whether it be for a charity's own event or a huge multi-charity event like the TCS London Marathon."
Pavneet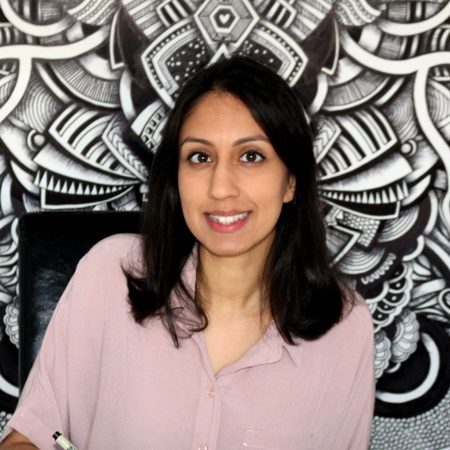 "My name is Pav and I am one of the Customer Success Managers in the Success Team. I love watching horror movies and thrillers, although I spend most of the time with my face behind a blanket! I also love non-fiction books, road trips, forests and all things food.
I joined in January this year but JustGiving already feels like home! I spend my time working with charities to plan their events and fundraising campaigns, as well ensuring they get all the best tips and tricks to maximise their fundraising potential. I work closely with social services and mental health and crisis charities; it's incredibly rewarding to provide guidance and resources, knowing it's helping causes such as suicide prevention, mental health awareness, child bereavement and armed forces support.  
I really love talking to smaller charities and transforming the way they raise funds online, such as using QR codes and having the Giving Checkout button on their website. Whatever the size of the charity we are always ready to help them in anyway we can. Campaign pages are an incredible way to create a community and keep a track of fundraising, so I love walking charities through this process, giving best practice tips, and then seeing them go on to have successful campaigns."
Campaign pages are a great way to bring your supporter's together with one central hub for all of your donors and fundraisers. You can create them for a specific event, project or emergency appeal. Create your own today.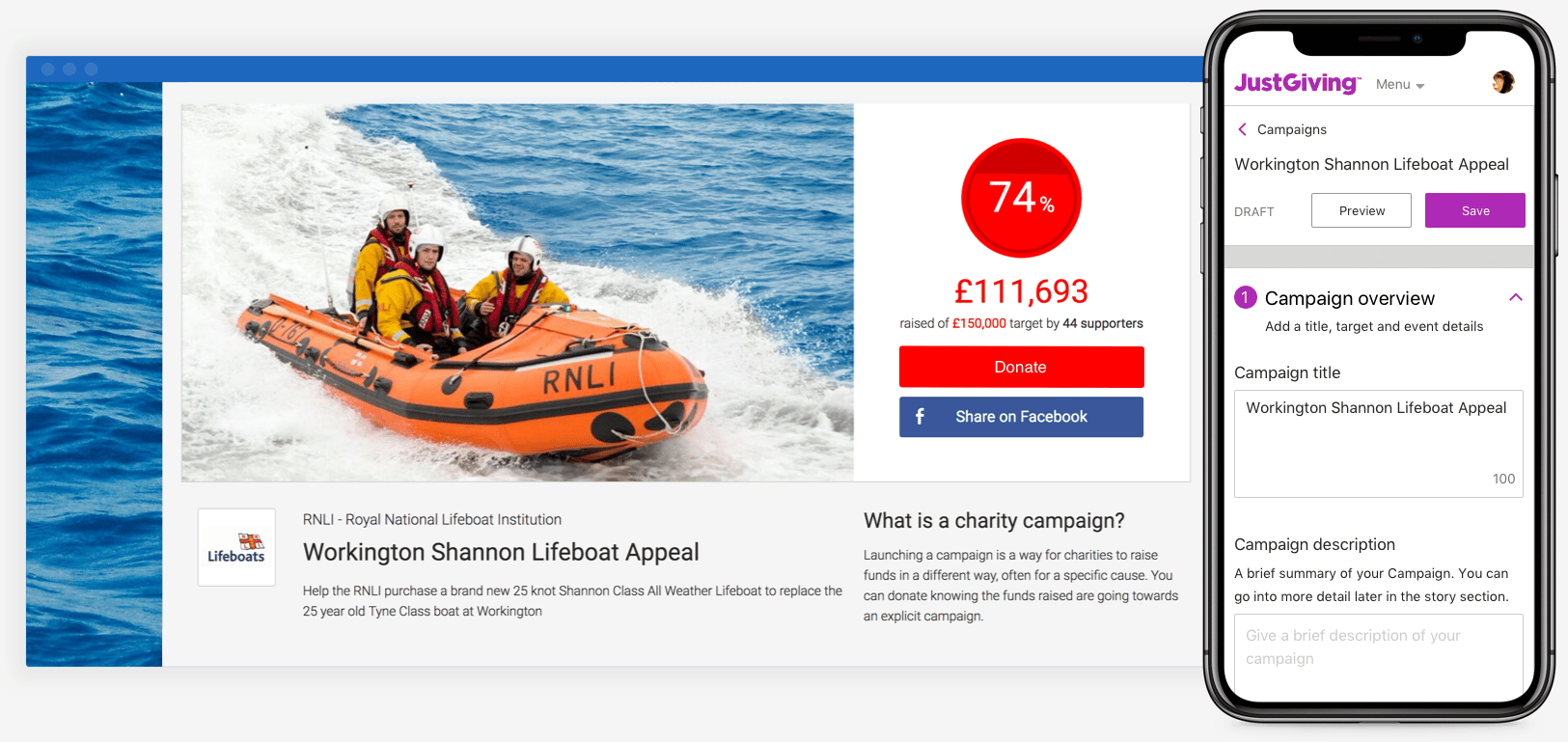 Need some help?
Our Customer Success Team are always happy to lend a hand and help your charity get the most out of JustGiving. Get in touch today.
Survey finds weakening donor sentiment in 2022 | Philanthropy news
Fifty-four percent of donors in the United States have a negative view of the direction of the country—alongside growing concern with inflation and recent losses in the stock market—signaling weaker donor sentiment in 2022 and driving near-term pessimism among donors, a report from Dunham+Company finds.
Based on an online survey conducted in April 2022 of 1,400 American donors who gave at least $20 to charity in the past year, the report, Donor confidence falters in light of economy and inflation (5 pages, PDF), found that despite a 15-percentage point increase from last year in the share of respondents saying they did not "feel good about" the direction the country was going in, 98 percent said they intended to continue giving—up from 97 percent in July 2021. The share of donors expressing caution about their giving rose modestly, to 63 percent from 59 percent. Among donors who said they would continue to give, 21 percent intended to give more (compared with 19 percent in 2021), 24 percent planned to give less (compared with 21 percent), and 55 percent intended to give the same (compared with 61 percent).
According to the report, the number of donors who viewed recent stock market losses as determinant of future giving had nearly tripled since last year, rising from 7 percent to 19 percent overall, and even more acutely among donors 45 and older: 23 percent for Gen X donors (up from 8 percent in 2021) and 21 percent for boomers (up from 6 percent). This shift is mirrored in households making $100,000 or more, where 17 percent (up from 5 percent) view the performance of the stock market as a determinant. While the report did not provide data on donors under the age of 45, it noted that boomers, who tend to give more overall, "expressed significantly less caution about giving than their younger counterparts."
The report suggests that worries about inflation and the potential for an economic downturn are increasingly affecting donor sentiment. Over half of donors (53 percent) were unsure of the direction of the economy or believed it would decline in the coming year (compared with 36 percent last year). Among donors who expect a downturn, 92 percent believed a turnaround would take more than a year (up from 72 percent in 2021), while those believing a turnaround would take two years or more rose to 54 percent (up from 40 percent a year ago). In 2021, 74 percent of donors indicated "the economy" and "personal financial situation" as reasons for giving less. For the most recent survey, Dunham added "inflation and the increased cost of living" as a factor. All told, these three factors accounted for 89 percent of the reasons for giving less in 2022.
(Photo credit: Getty Images/Pineapple Studio)
Charity Of The Year: Past Winners
With the Charity of The Year nominations just around the corner, we thought we'd take you on a trip down memory lane and revisit some of our past winners. We caught up with the incredible teams at Derian House Children's Hospice and the British Hen Welfare Trust, to find out just how much the award meant to them!
To find out more about how to nominate your charity for the Charity of the Year Award, head to the bottom of this page.
The British Hen Welfare Trust (2018 Winners)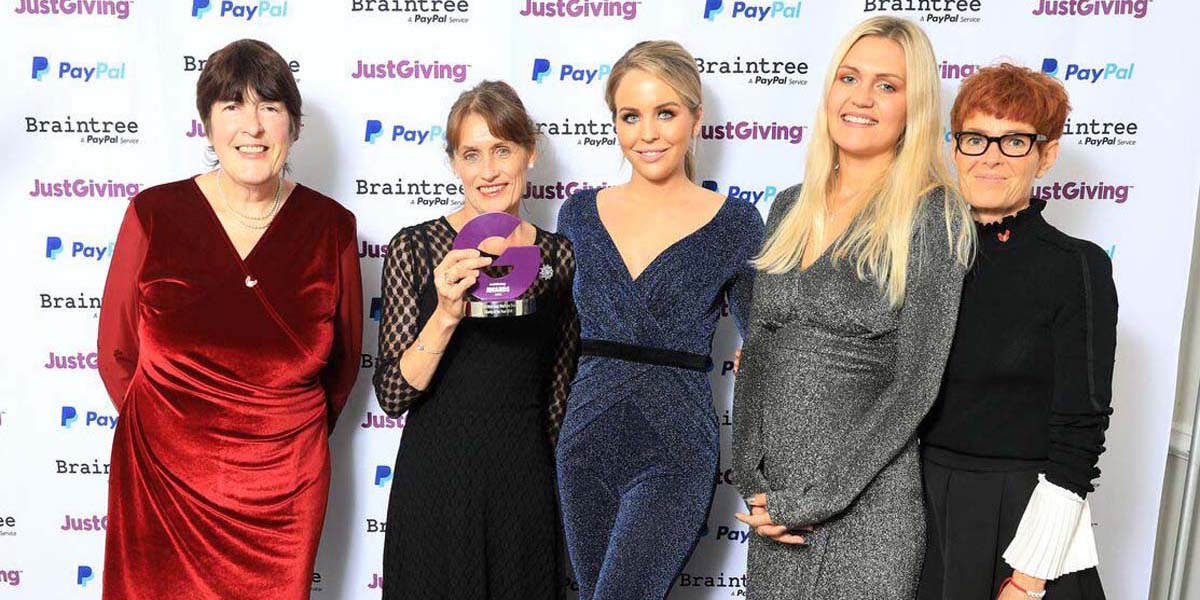 The British Hen Welfare Trust were crowned Charity Of The Year back in 2018 – after making the top three, they received the most nominations and were presented with their award at a glittery awards ceremony in London.
Since 2005, the charity has been rescuing hens from slaughter and re-homing them as pets throughout the UK. Working with farmers in the egg industry, they've re-homed an incredible 850,000 hens to date! The founder, Jane Howorth, received an MBE for her work, after bringing about a ban on battery cages in 2012.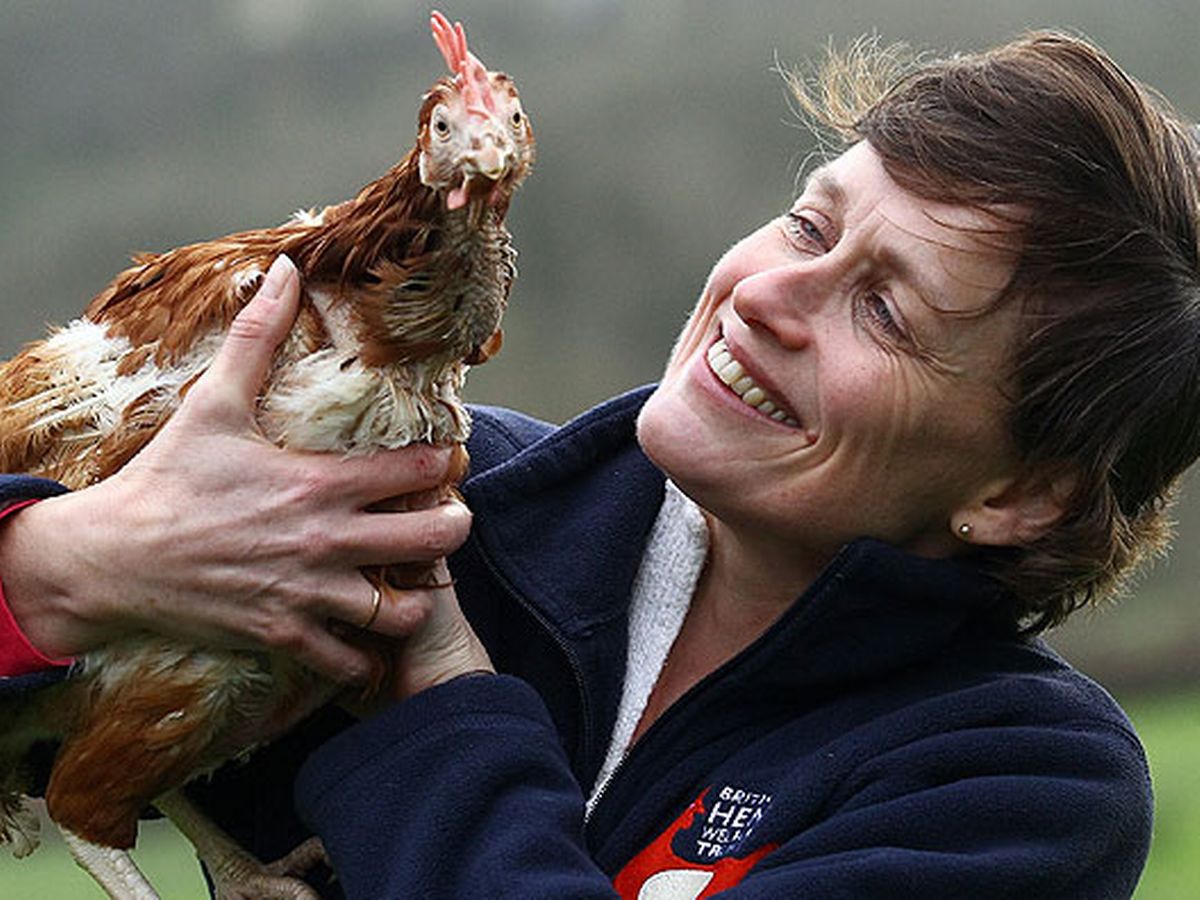 We recently reached out to the team at BHWT to ask them about their experience receiving a JustGiving Award.
"As a charity that is run by a fairly small team, it was simply phenomenal to be recognised by the UK's biggest fundraising platform and we were overwhelmed to have so much support from the public who nominated us for the award.

We may be small, but we make a big impact, since 2005 we've saved over 874,000 hens from slaughter. To be named Charity of the Year is a testament to that hard work and the successes achieved by our staff, volunteers, and supporters around the country.

The past couple of years have been tough for all charities, including our own, but we continue to save around 50,000 hens from slaughter every year. Since winning the award, we've developed more ways to improve education about pet hens, built a new Hen Central, and reached new audiences internationally. Being named Charity of the Year was a great honour, and still fills me with pride."

Jane Howarth MBE
Founder of BHWT
Find out more about the British Hen Welfare Trust and donate here.
Derian House Children's Hospice (2019 Winners)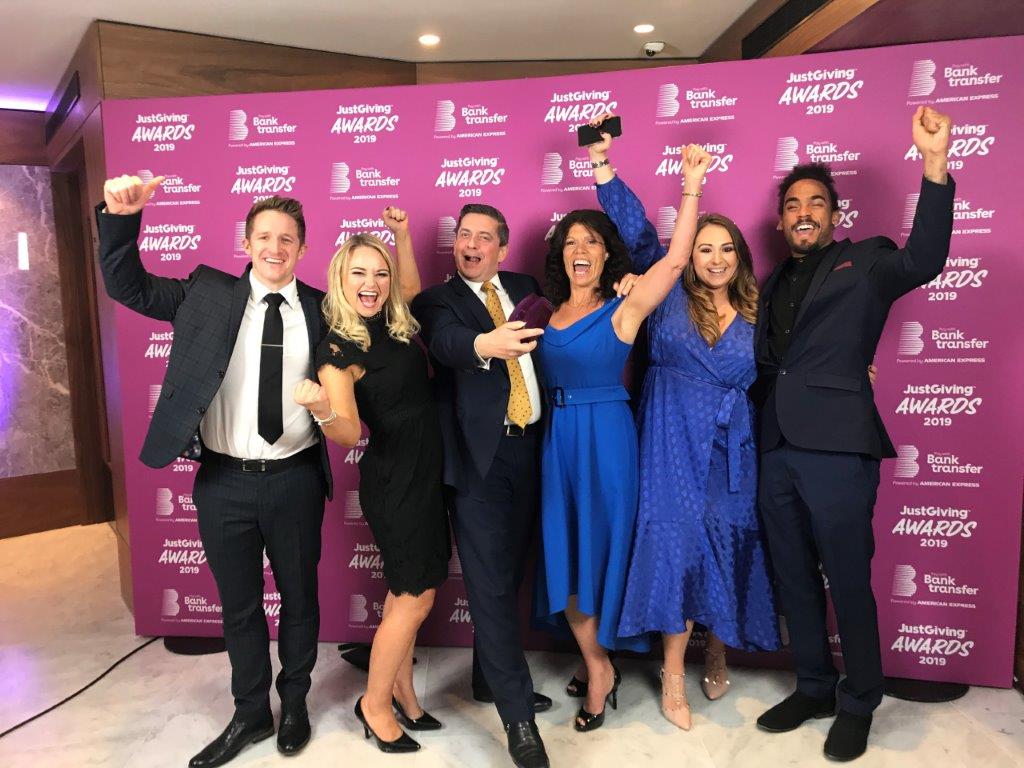 Our 2019 winners, Derian House Children's Hospice, work tirelessly to help children and young people, whose lives are too short, to make happy memories in an environment of fun, respect and outstanding care.The care they provide is free for families, but costs around £5.7 million to run every year – only 17% of the funding they need comes from the government. They rely entirely on donations from supporters for the remaining 83%. They provide vital support to young people and their families – offering palliative care, respite stays, day care, holidays and end of life support.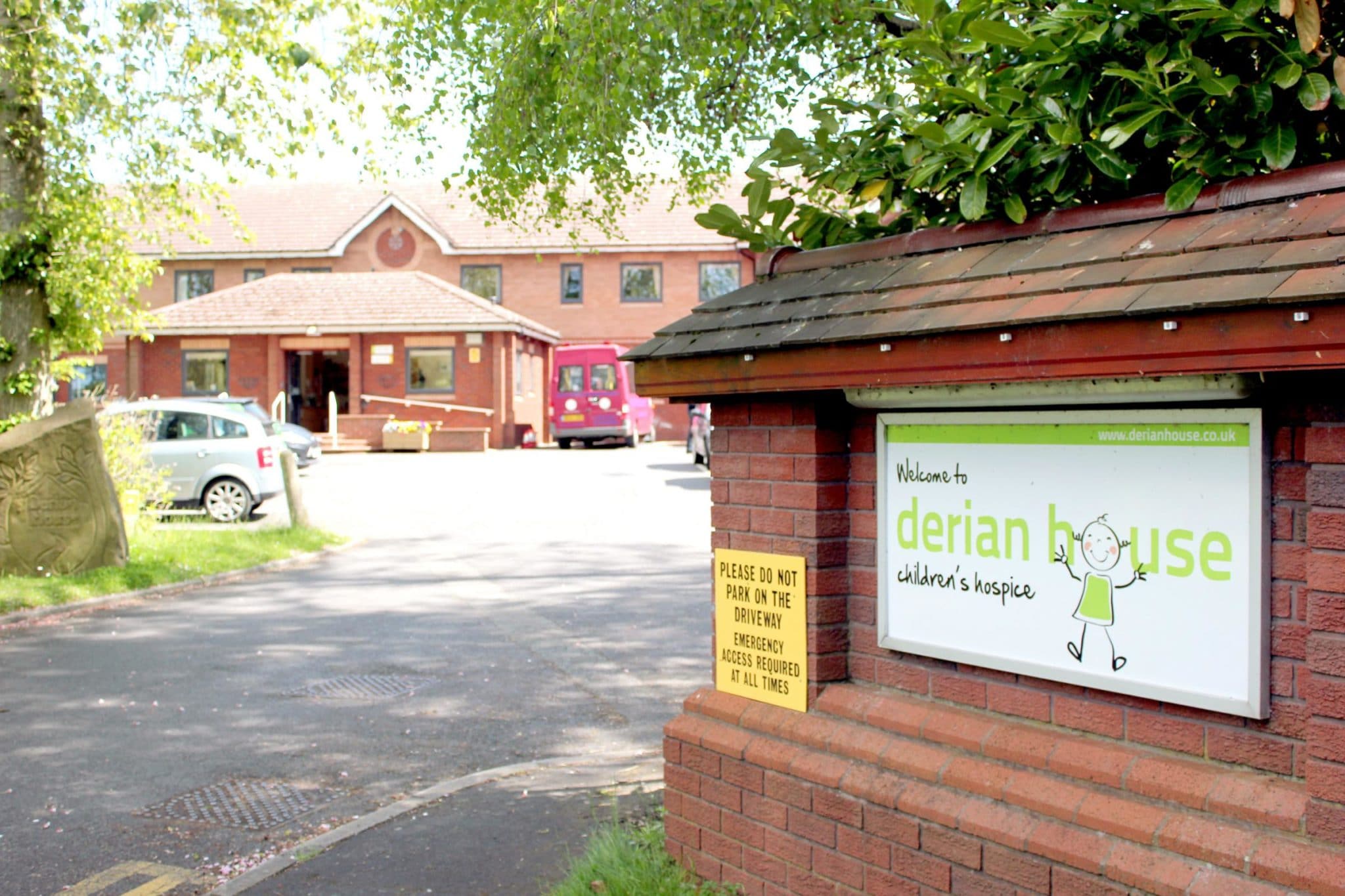 We'll let the team tell you a little more about the award, and how much it meant to the charity…
"Derian House Children's Hospice winning the JustGiving Charity of the Year Award is one of the achievements we're most proud of. 

That same year we had been rated outstanding by the Care Quality Commission (CQC) and had just completed a million-pound refurbishment of our hospice and winning the award felt like the icing on the cake. 

It not only gave us brilliant exposure, meaning that we attracted new donors and were able to reach new families with our services, but it also felt like a real chance for our staff, volunteers and the children we look after to feel proud of everything we do at Derian House. 

The awards night itself was so exciting. We travelled down to London for the night and were so honoured to be at an event alongside such inspirational and wonderful people, as well as celebrities and sporting legends. There was a real feeling in the air of everyone celebrating each other's achievements, which was just lovely. 

At Derian House, we display our JustGiving Award in the reception of the hospice so everyone who enters the building can see it. We are very proud of this achievement and we were honoured to win it.

Personally, to be involved in this was one of the highlights of my career."

Caroline Taylor
Head of Income, Marketing and Communications
Find out more about Derian House Children's Hospice and donate here.
Want to get involved?
We're on the look out for our Charity Of The Year 2022! The nominations for this year's award will officially open on the 7th July 2022 – could you be in the running?
 We're looking for nominations from your staff, volunteers and supporters. The more you get before the 22nd of July, the greater your chance of being shortlisted. 
You could be joining the rest of our fundraising finalists, who'll be up for public vote between the 3rd of August and 11th of September 2022.
Get the most votes, and we'll be handing over a trophy to you and your team at our ceremony in London this October. Your charity will get exposure and social media coverage – and you get a fantastic night to celebrate your team's hard work. Sound good?
We'll be sharing the nomination link on the 7th of July. We can't wait to read your amazing applications and celebrate together!
Helmsley Trust awards $9 million to American Heart Association | Philanthropy news
The Leona M. and Harry B. Helmsley Charitable Trust has announced grants totaling $9.3 million to the American Heart Association/American Stroke Association to expand and enhance rural health and stroke care in Iowa.
A $6.3 million grant will support the American Heart Association/American Stroke Association's $7.5 million Mission: Lifeline Stroke initiative to strengthen the full spectrum of stroke care in Iowa, where stroke is a leading cause of death, accounting for more than 1,400 deaths in 2020. The stroke program in Iowa builds on a $4.6 million grant awarded in 2015 to support the launch of Mission: Lifeline STEMI in Iowa to reduce treatment times for acute cardiac care in the cases of ST Segment Elevation Myocardial Infarction (STEMI).
The Helmsley Trust is also granting $3 million to the American Heart Association (AHA) to launch HeartCorps in rural communities in Iowa, Minnesota, and Wyoming. HeartCorps is a new three-year initiative aimed at establishing a sustainable pipeline of public health workers, reduce cardiovascular risks among rural residents, and accelerate the adoption and implementation of systems changes to improve cardiovascular health.
"We believe that a comprehensive approach is the best way to make the most substantial impact, especially for rural populations that face longer transit times and limited access to specialists," said Helmsley Trust board member Walter Panzirer.
(Photo credit: Getty Images/Chalabala)