Sara Lomelin's Passion for the Philanthropy of Everyday People
Editor's Note: This interview in our Feminist Giving IRL series features Sara Lomelin, executive director of Philanthropy Together.
1. What do you wish you had known when you started out in your profession?
When I switched careers 12 years ago, I didn't understand the power dynamics and barriers that exist for grassroots nonprofits. I wish I knew the intricacies of philanthropy and why such large gaps exist between those who need funding and those who receive. I now see that collectively, we are moving the needle to shift philanthropy, but it's happening very slowly.
While I wish I'd entered on this path sooner, I am proud to now devote my career to giving circles because I believe this model is the most dynamic way to liberate capital to nonprofit leaders who know what solutions are best for their communities. Giving circles are filled with everyday givers coming together to diversify and democratize philanthropy. These are the voices that have historically been excluded by mainstream philanthropy and the voices that will break down these existing power dynamics and eliminate barriers to much-needed funding for grassroots leaders.
2. What is your current greatest professional challenge?
Giving circles are people-powered philanthropy. Currently, working in a virtual setting has been a challenge. I would love to sit around a table with my team hosting brainstorms, or meet for coffee with giving circle leaders in their communities. I would love to meet the organizations they are funding, listen to stories and share a meal with them. Our work thrives on these personal connections, and I'm certainly missing the in-person interactions. I am thankful I had the opportunity to travel to Charlotte, NC, recently and meet in-person with local giving circle leaders to pilot our new CircleUp program. These in-person gatherings are designed to bring back the magic and intimacy of sharing space with one another.
3. What inspires you most about your work?
Empowering and inspiring others to be part of charitable giving keeps me going in this work. I truly believe that giving circles are the most effective way to bring philanthropy to the front doors of everyday people. There is so much potential in having a world full of people learning about this giving model. In my work at Philanthropy Together, we aim to democratize and diversify philanthropy through the power of giving circles. We believe everyone can be and should be a philanthropist. My work to change the narrative on who gives and who receives is such fuel to light a spark in others. I find the most joy in my work when I'm able to change hearts and minds about getting engaged in their community.
4. How does your gender identity inform your work?
I am part of the 70 percent of women who are in the giving circle movement. Research shows that women and men do not give in the same way so it's no surprise that collective giving is largely led by women because we tend to be more community-oriented, nurturing and collaborative. These are all values that inform my work because I know first-hand that this work cannot be done alone. We need many people to come together in order to make real change happen.
As a member of the Peninsula Latina Giving Circle, I rally with groups of women year-round to respond to the needs of the community. Because of our strong relationships with grantee partners, they know they can call on us at any time — and they do! For example, when more families began visiting Siena Youth Center's food pantry at the start of the COVID-19 pandemic, their refrigerator went down. Peninsula LGC was able to respond immediately with pooled funding for a new industrial fridge.
5. How can philanthropy support gender equity?
More than half of the world's population is women yet women have been forgotten and alienated in the philanthropic field, and beyond, for so many years. Philanthropy can lift up women by not staying silent and moving resources where the dollars are most needed. I am a proud member of the National Council of the Women's Philanthropy Institute at the Lilly Family School of Philanthropy, dedicated to rigorous research and education in how women give. There is an urgency to create gender equity and philanthropy must take a bold stance. The Women's March doesn't take a day off. Moms Rising doesn't take a day off. These large women-led movements aren't taking any days off, and philanthropy can't either. 
6. In the next 10 years, where do you see gender equity movements taking us?
The strides that women have made in recent years have been amazing. Looking ahead to the next 10 years, I hope that we will be living in a world full of feminists; with more men self-identifying as feminists. Gender equity should not be something political, but rather a responsibility. Research shows when women work, they reinvest 90 percent of their income into their families, compared to 35 percent for men. We need to keep pushing on equal pay. We need to keep pushing on 50-percent-women leadership on nonprofit and corporate boards. And even with all women moving in the same direction, we need allies. We need men to be feminists and recognize that in order to leave a better world for our children, we need everyone on the same page.
More on Sara Lomelin:
Sara Lomelin (she/her) is a connector of people and ideas, a relationship builder and a firm believer that everyone can be a philanthropist. As founding executive director of Philanthropy Together, the first organization dedicated to strengthening and scaling the collective giving movement globally, she is working to diversify and democratize philanthropy by creating the infrastructure needed for the giving circle model to flourish in all communities. Lomelin's work provides a platform for different perspectives in the collective giving field, a unique giving model that has given away nearly $ 1.3 billion in the past two decades and exploded in popularity among diverse audiences in the past five years.
Prior to Philanthropy Together, Sara served as Senior Director of Leadership Philanthropy at Opportunity Fund, the largest nonprofit small business lender in the US. Previously at the Latino Community Foundation, Sara served as VP of Philanthropy for eight years and created the Latino Giving Circle Network™—the largest network of Latinx philanthropists in the US with 22 circles and 500 members.
This interview has been minimally edited.
In The News
Related
Nearly six in ten Americans prefer a donation in their name to a gift | Philanthropy news
Nearly six in ten (59 percent) Americans say they would rather have a donation made on their behalf to their favorite charity than receive a gift for themselves this year, a report from Fidelity Charitable finds.
Based on a survey of more than fifteen hundred American adults, the report, Year-end charitable giving: A 2021 snapshot of how Americans plan to give (8 pages, PDF), found that 64 percent of respondents said they participate in year-end charitable activities, including giving money (53 percent) or donating goods (46 percent) to charities, donating cash or goods directly to families in need (27 percent), performing random acts of kindness (25 percent), and volunteering (20 percent).
Among respondents who have a minimum of $25,000 in investable assets and donated at least $1,000 to charity in 2020, 35 percent said they plan to give "notably more" in 2021, 57 percent planned to give "about the same," and 8 percent planned to give "notably less." Within this group, 87 percent of respondents reported using cash, checks, or credit cards to give, while fewer said they were aware of other giving options and even fewer had ever used options such as donating appreciated assets, including publicly traded securities (55 percent aware, 18 percent used) and privately held or restricted stock (54 percent, 17 percent), making a qualified charitable distribution from an IRA (54 percent, 18 percent), or giving through donor-advised funds (41 percent, 17 percent).
The survey also found that 63 percent of respondents who give said they would "definitely" (31 percent) or "probably" (32 percent) take advantage of a temporary federal law allowing tax deductions for some cash donations even if the taxpayer doesn't itemize their taxes.
"At such a busy time, it's easy to put off year-end charitable decisions, but there are advantages to acting early," said Fidelity Charitable COO Kristen Robinson. "You can maximize your ability to support your favorite causes and your 2021 tax benefits using smart giving strategies. And while we encourage people not to run down the clock for practical reasons, we think it will be particularly meaningful to integrate charitable activity into holiday traditions this year after another challenging year that has reinforced the importance of supporting our communities and each other."
Top tips to make your Christmas fundraising campaigns shine!
'Tis the season of giving and whether it's snuck up on you this year, or if you're well underway with your seasonal fundraising, we're here to help make your appeal a successful one.
As an early Christmas present from us, we wanted to share some examples of interesting Campaigns on JustGiving and simple ideas to maximise your online fundraising this season. We hope these will give you some extra insight and inspiration to help get your campaign noticed and get you ready to hear the jingle of those all-important donations.
1. Choose simple but effective
Campaign: Southwark Foodbank Feed a Family Christmas 2020
Pecan on behalf of Southwark Foodbank made the most of their Campaign Page to encourage both direct donors' and fundraisers' support. Sharing stats and insights in both the video embedded on their page and their campaign story, they demonstrate the value of supporters' donations.
Their big, bold 'What your donation can do' image is front and centre of their page, and they follow this with an infographic of great examples of how to fundraise and involve others too.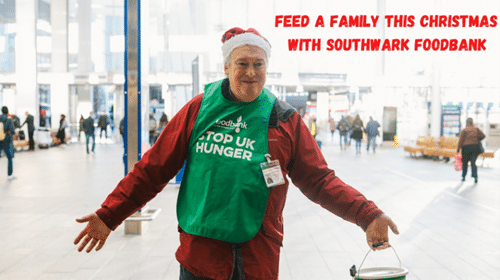 2. Re-think the Advent Calendar
Campaign: Friends and Families 24/7 Advent Challenge
Reverse advent calendars are growing in popularity and we're seeing even more charities think outside the [chocolate] box this year. Whilst most reverse advent calendars see supporters set aside money every day of Advent and donate at Christmas, Friends and Families of Special Children did things a little differently last year and encouraged fundraisers to take up activities each day of the month instead.
The example activities would work for all ages and are perfect to get the whole family involved!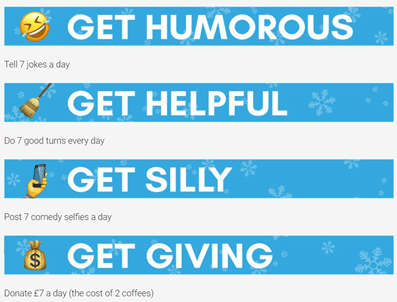 3. Remove steps for donors
Campaign: Cross Reach Stand with us this Christmas
Grant your donors their Christmas wish and give them a quick donation journey this year! Add a QR code to your collection bucket at your in-person event, to your printed marketing materials, or add a button to your seasonal newsletter using Giving Checkout.
Create your unique Giving Checkout link, customised QR code and chosen button in your JustGiving account and take donors straight into your tailored donation journey for your festive appeal, and with 0% fees. Cross Reach have already created theirs for their Stand with us this Christmas Appeal.
4. Unite virtually
Campaign: Blue Cross Step into Christmas 25k 2020
Blue Cross, the animal charity encouraged pet lovers to unite together virtually to either walk, jog or run 25km throughout the month of December.
They incentivised their fundraisers by offering a medal to mark their successful completion of the challenge, and an optional extra dog tag medal for any furry friends who took part too!
Challenges like this work perfectly with the JustGiving Strava integration, allowing fundraisers to track their distance covered throughout the month and share updates with their supporters.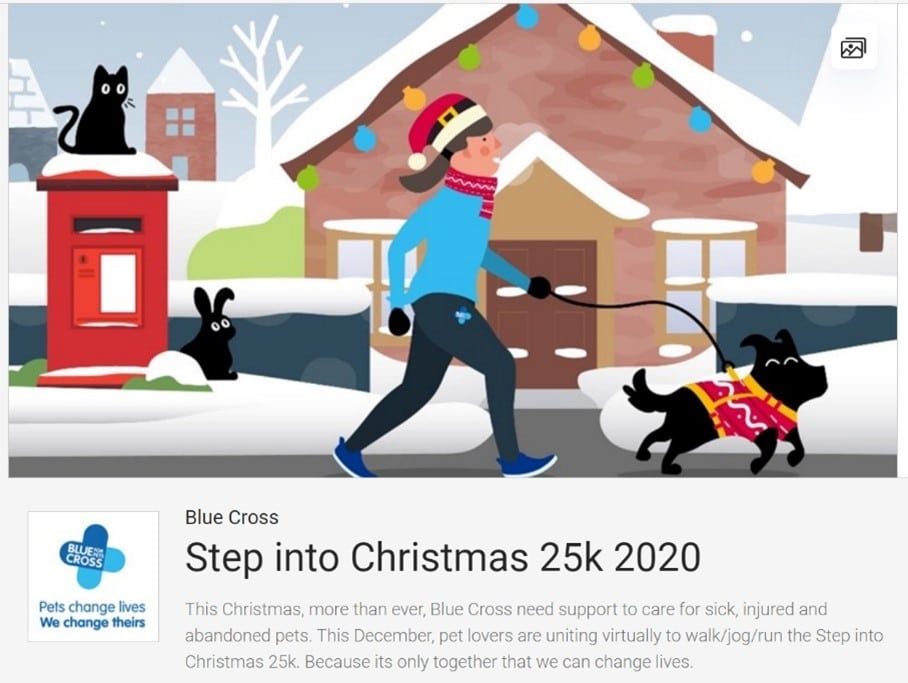 5. Bring heart
Campaign: Cosmic Christmas Cracker Appeal
At this time of year social media is saturated and potential supporters are presented with numerous causes to donate to. Adding a personal story and photographs will bring your appeal to life and could resonate with a donor who would have otherwise carried on scrolling.
Adding descriptions of what specific donation amounts could do for your cause adds an even stronger incentive for donors and could encourage a higher donation amount too.
Cosmic did just this for their Christmas Cracker Appeal in 2020 in place of their usual appeal for toys and gifts.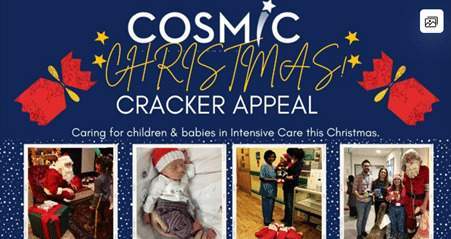 Practical tips for running a successful online appeal at Christmas
If you'd like even more ideas and tips for your seasonal campaign this year, you can re-watch our Christmas 2021: How to run a successful Christmas appeal webinar and hear from Pecan and Blue Cross directly too.
Helmsley Charitable Trust awards $5.2 million for diabetes self-care | Philanthropy news
The Leona M. and Harry B. Helmsley Charitable Trust has announced a three-year, $5.2 million grant to PATH to increase access to the safe administration of insulin and high-quality self-care for people living with diabetes.
According to the Helmsley Trust, more than 464 million people around the world have diabetes, and the majority of them live in low- and middle-income countries. More than half of people living with diabetes struggle to access the insulin and other medications they need, and an unrecognized segment of this population cannot access the commodities needed to measure their blood glucose or safely administer insulin.
The grant will support expansion of the Diabetes CarePak project, which provides products and consumables along with insulin and oral diabetes medication to people living with diabetes. Already underway in Kenya, the project will expand to Tanzania, Mozambique, and Mali and co-create educational content for people living with diabetes to facilitate their own self-care, as well as associated healthcare worker capacity building strategies and materials. The project will be conducted in partnership with people living with diabetes, healthcare providers, the ministries of health in Tanzania, Mozambique, and Mali, and other key health system stakeholders such as the Coalition for Access to NCD Medicines and Products and Life for a Child.
"As we work to create a sustainable, global movement that supports people living with type 1 diabetes to thrive, regardless of location, PATH is an ideal partner," said Helmsley Trust Type 1 Diabetes program officer Estefania Palomino. "It is unacceptable that insulin and other lifesaving products necessary to maintain safe levels of blood glucose are unaffordable or inconsistently available in many countries. The innovative Diabetes CarePak project has the potential to drastically reduce or eliminate this disparity for many individuals in need."
(Photo credit: GettyImages)